Perfect Timing: 19 photos taken just seconds before a hilarious disaster
The end of a descent...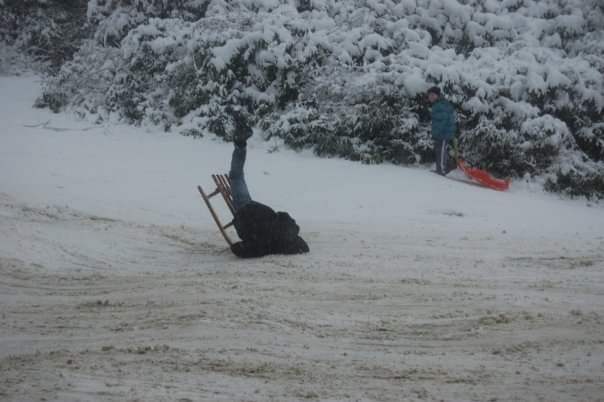 "Here is my poor little cousin who falls disastrously from the bench ..."
He was trying hard to catch that Frisbee ...
Timings of all timings!
Beware of the Toucan!
A laser cocktail!
Immortalised just as he tried to escape!
"A photo from when I was little...the little girl next to me made me fall!"
Grandmother wasn't looking ... it was just a moment ...
When you waste time taking pictures of the food you just ordered ... and then a treacherous seagull arrives!
Let's hope he softened the blow with his foot!
Ahh, the great family vacations of that time... ouch!
The expression of the woman in the background says it all ...
"My girlfriend opening a packet of crisps"
"An intrusive pigeon entered the house while my sister was doing yoga .."
"I was about to fall into the river in order not to get my shoes wet. The next photo is me in the river ..."
A moment before crashing to the ground ...
"The son of my neighbours while deceiving death ..."
Accidents!