18 people who tried to make elaborate birthday cakes with disastrous results
1. Is it supposed to be a fox?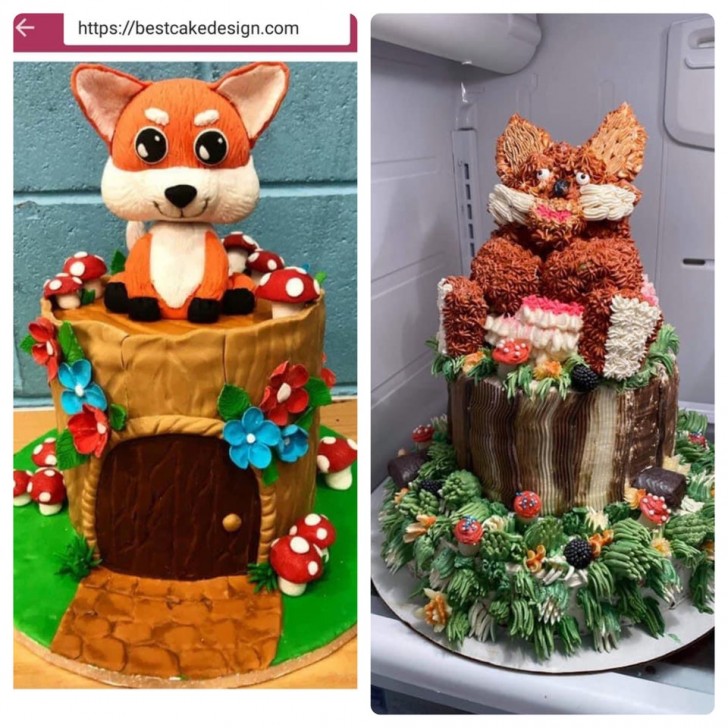 2. Too bad, they almost made it!
3. "My boyfriend made it for me"
4. "This year I made my birthday cake all by myself ..."
5. Someone save poor Captain America!
6. OOPS!
7. Three attempts ...
8. No, creating a foxy cake is not easy ...
9. The effort made is evident!
10. Another fox disaster, this time in cake pop form!
11. Here even the reference image was not that great ...
12. Not a bad attempt...
13. My father's attempt to make a birthday cake
14. A little mermaid?
15. A little disaster...
16. Elsa, is that you?
17. It may not be beautiful, but it might taste good, unfortunately it looks horrible!
BONUS: Well, guys, this is a very faithful reproduction of a (Disney) classic!