Every day he walks to school for nearly 4 miles with his grandfather: on graduation day he bursts into tears of joy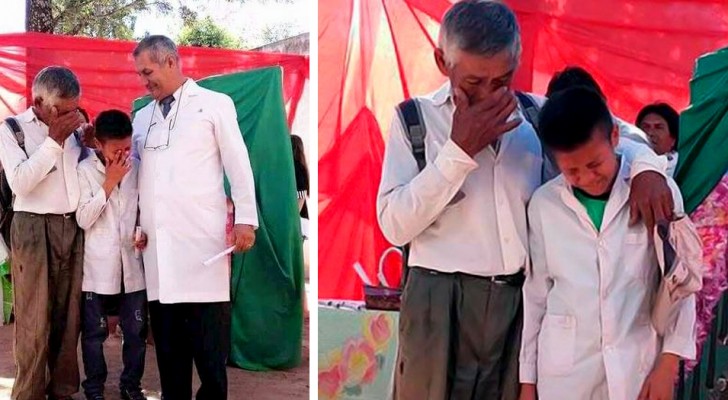 Advertisement
If you have the "misfortune" of being born in a particularly poor country or in a family that lives well below the poverty line, the only really effective weapon to change your status is a good education. Efraín Delgado is an 11-year-old boy from a rural area of Argentina who has finally completed elementary school despite the obvious difficulties in reaching the school campus. The boy is entrusted to the care of his grandfather and, together with the latter, he walks every day for about 4 miles in order to arrive on time for lessons at school. Efraín has never skipped a lesson and his determination and his sacrifices are an example for everyone.
Advertisement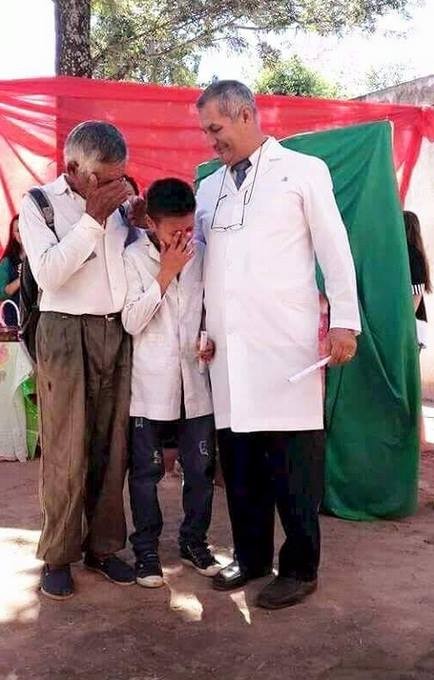 The young student lives in a rural area of Argentina, more precisely in Pampa del Indio, a village in the province of Chaco, in the north of the country. Efraín was immortalized in a very emotional photo, which went around the world: the young boy received his primary school diploma and could not hold back his tears of joy. During the small celebration at the end of the year, the teacher Hugo Baricheval handed the certificate to Efraín, accompanied by his grandfather, who burst into tears. Even the grandfather, filled with emotion, covered his face with his hand in front of the camera.
Advertisement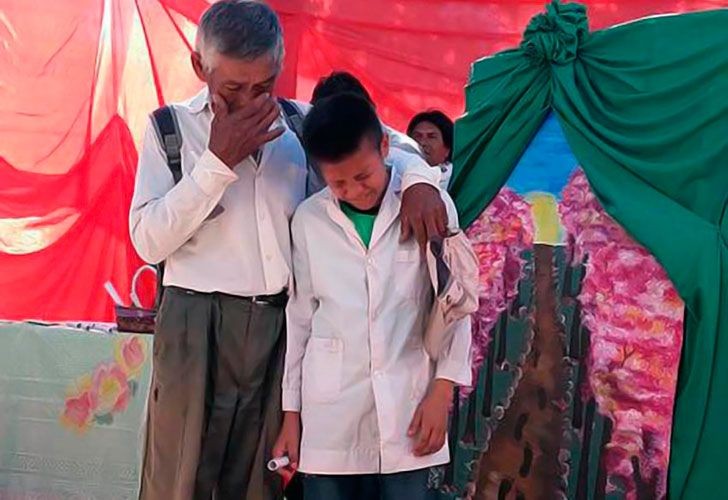 Hugo Baricheval, Efraín's teacher, told the story behind that very important photo: "Achieving this result cost Efraín a lot. He comes from a very humble family. His mother left him in the care of his grandfather from an early age, together with his sister Celeste. She also studies at this school but is luckier because she was given a bicycle to come to school". Overcoming poverty in this region is a very difficult undertaking and Baricheval also insists that they need charity donations: "We could also use donations of clothes, for example".
We hope that Efraín's sacrifices can be an example to all those who need an extra boost in terms of determination!
Advertisement