Their 12-year-old son takes his own life and the messages that the parents find reveal the unthinkable ...
Mourning the death of a child must really be the greatest pain that a person can find himself or herself living. 
As unfortunately, we have been reading more and more often in recent years, young Andrew Leach (Southaven, Mississippi) took his life because he thought he could not face a life in which the bullying and fears related to his sexual orientation would have always made him an object of mockery.
He was only twelve years old, and yet he chose to commit suicide and it is important that we keep talking about this issue as a means of prevention.
My son took his own life because ...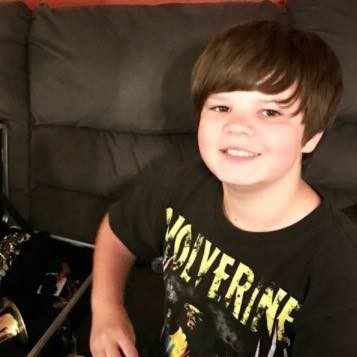 Young Andy's parents are devastated. Upon returning home on Tuesday, just as many people do, they found their child lifeless in their garage. Back home from school, after the umpteenth episode of bullying, Andy believed so intensely that he could no longer bear those torments that he decided to do something that is without return.
Andy's parents said they felt guilty about the incident.

"We did not realize that our son needed help. He was sociable, he loved being in the Boy Scouts and he was always smiling, he did not show any pain", said his mother, Cheryl.

"We came to know about many things regarding what was really going on when we found some notes and messages on the day he took his life. It seems that some of his classmates started to verbally harass him at school after he confided that he was confused about his sexual orientation and that he thought he could be bisexual", said his father, Matt.
"We think that our son was not aware of the support that cases of bullying receive in our school district. We have made public his story because we want every young person now in his same condition to know that there is a dedicated phone line and also because we hope to convince them to confide in their parents, to tell them what they are going through, to report what is happening."

Bullying seems to be a widespread problem among young people all over the world. That's why it's important to continue raising awareness about it.