She wins a new car in the company lottery, but decides to give it to her colleague who needs it more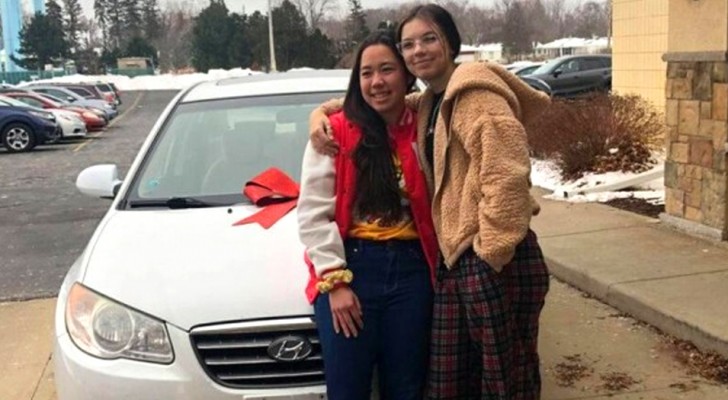 Advertisement
Haley Bridges is one of those teenagers with a heart of gold who already understand the value of friendship and would do anything to help a friend in need. The seventeen-year-old young woman, in fact, showed all her generosity towards her colleague and friend, Hokule'a Taniguchi. Both young women work for a well-known American fast-food chain and, as sometimes happens between colleagues, they have become very close.
Haley, when she learned that she had won a new car in the company Christmas party lottery, held in December, decided to give it to her friend Taniguchi, who certainly needed it more.
via NBC Los Angeles
Advertisement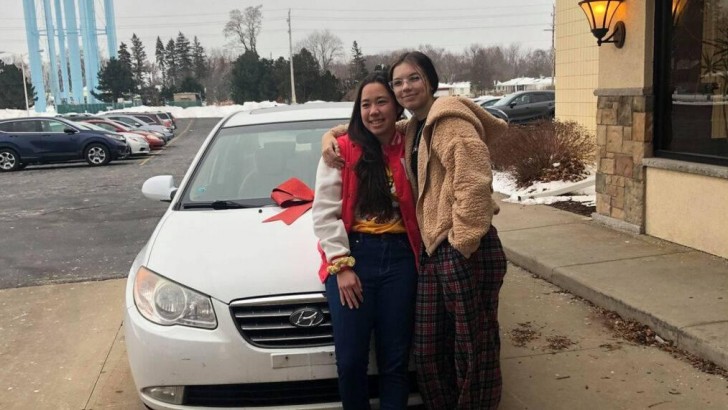 For Haley, co-workers have become her second family - they are very close, they all help each other and they have formed their own little group of friends to relax with outside work. At Christmas, they all participated in the usual company lottery, the first prize of which was a new car. The number of tickets received equated to the number of hours worked, so Haley, for example, received 5 lottery tickets. The young girl probably did not expect to win the first prize, but when she realized that she was going to be the owner of a beautiful new car, she realized that she should give it to someone who really needed it.
Advertisement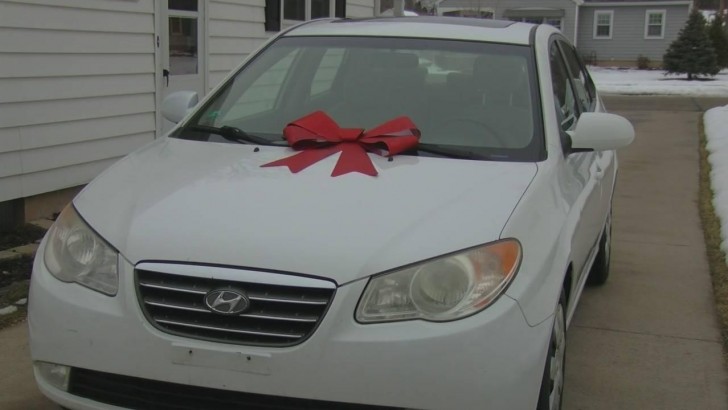 Facebook / Austin Greatness Chikezie
Her friend Taniguchi was the ideal candidate since she came to work by bicycle in the middle of winter: she definitely needed a safer and more efficient means of transport to get around during the coldest months of the year! So, Haley didn't think twice and literally gave her her Christmas win. It was a very emotional moment for all the colleagues, but Haley and Taniguhi couldn't hold back their tears of happiness. Haley's mom wasn't too happy that her daughter gave away such an valuable gift, but she doesn't regret it in the slightest.
A generous gesture that has actually changed her friends life for the better!
Advertisement