"You are the most important people to me": she asks her two grandmothers to accompany her to the altar as bridesmaids
The wedding day is the most important in the life of every bride and every groom; for months and months beforehand the preparations are in full swing for the realization of a ceremony that will be perfect and at the same time unforgettable, surrounded by the love of our nearest and dearest. However, many of the couples who decided to get married during the year 2020 essentially had two choices: either to postpone until a later date, or to reorganize the ceremony with very few close relatives, due to Covid.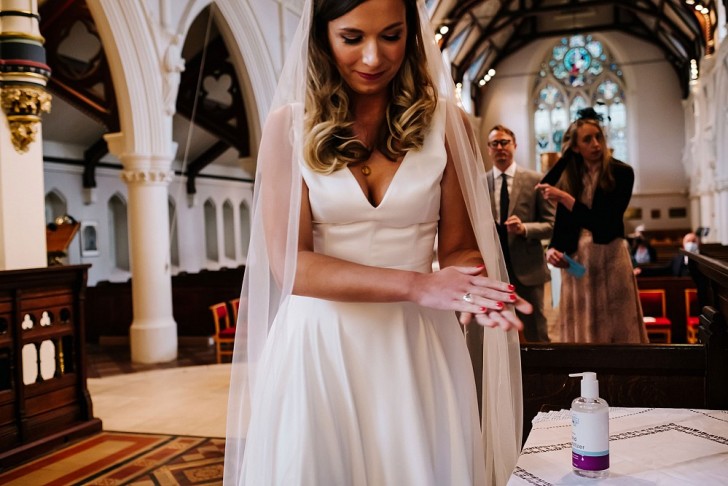 A situation in which Megan Kennedy and Thomas Cahoon found themselves, a British couple who decided to postpone their wedding from March to October 2020, reluctantly choosing to renounce inviting more distant relatives and friends; whereupon a dilemma arose: who would play the role of bridesmaids if the bridesmaids couldn't come to the ceremony?
This is where Megan's two grandmothers, Mary Kennedy and Gillian Holloway enter the scene, as their granddaughter made a formal proposal to ensure that they were the bridesmaids: "You are the most important people to me!"
Obviously, Gillian and Mary gladly accepted this invitation, and everything possible was done to make sure that the frugal ceremony with a small number guests took place in a totally safe and covid-free way for the two grannies: for example, to let them participate as bridesmaids, Megan and Thomas went through home isolation for 10 days before the wedding day.
And we can see from the photo shoot of that special day, that everything seems to have gone well; the couple were radiant, the two grandmothers happy as ever, the ceremony was perfect and moving.
A unique day that we are sure the grandmothers and their granddaughter bride will never forget. Best wishes to the newlyweds!