He was born without arms or legs and raised his two daughters without the help of his wife: "He is the best dad in the world"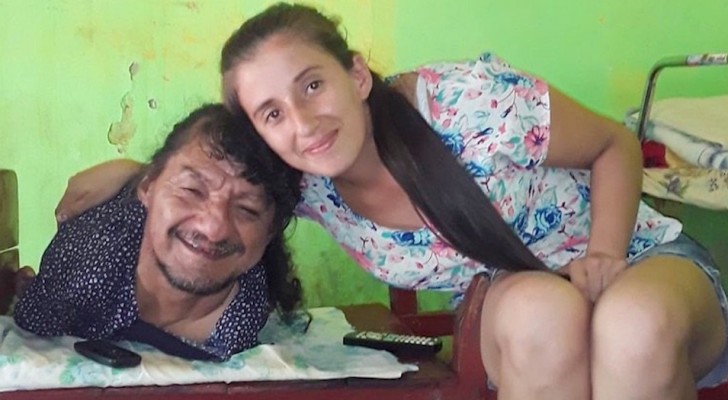 Advertisement
The love that a parent feels for his or her children can reach extreme heights, and can render the impossible possible; for our children, we would climb the highest mountain in the world and then do it again. Her father's love has always been the thing has kept alive the relationship between Elida and her father Pablo Acuna, a 60-year-old man from Paraguay who has always taken care of his two daughters despite the absence of their mother and a less than easy situation...
via Cronica
Advertisement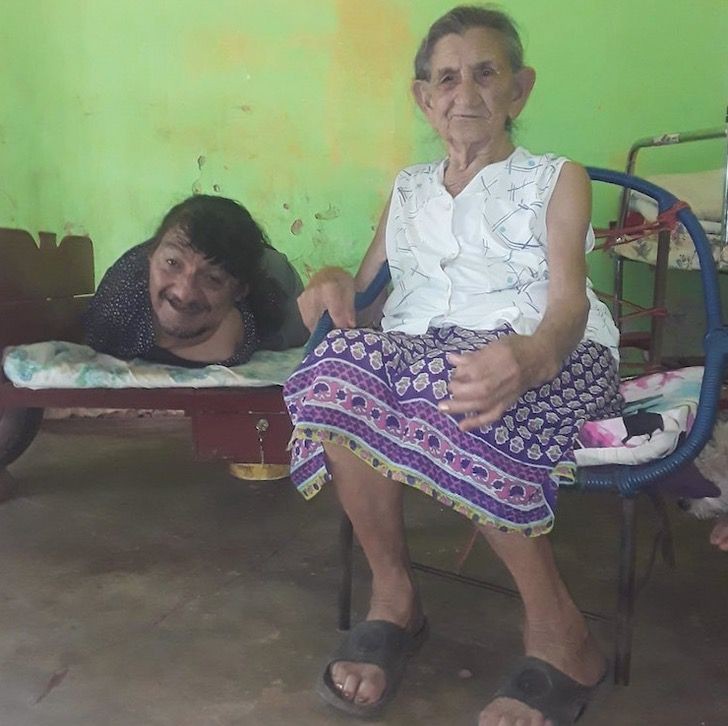 Yes, because Pablo, from birth, had to contend with a physical condition which meant he was born without limbs; Pablo in effect has no legs and arms, and he moves and sleeps carried on a cart specially made for him. A very rare physical condition which, however, did not block any roads for him; despite his wife having left the family more than 26 years ago, Pablo has always thought first of all about the health and well-being of his two daughters. To keep the family going, despite Pablo's challenges, the girls' grandmother also helped out.
One of the daughters, Elida Acuna, said: "My father is my world. He is my friend, confidant and he is the best dad in the world. This is why I left my life in Argentina and came to stay with him to be able to take take care of him, because my grandmother can no longer do it, because she is old. He cannot move by himself, he even depends on another person to go to the bathroom, but he can use the cell phone by dialing the number with his nose and uses the TV remote control in the same way."
Advertisement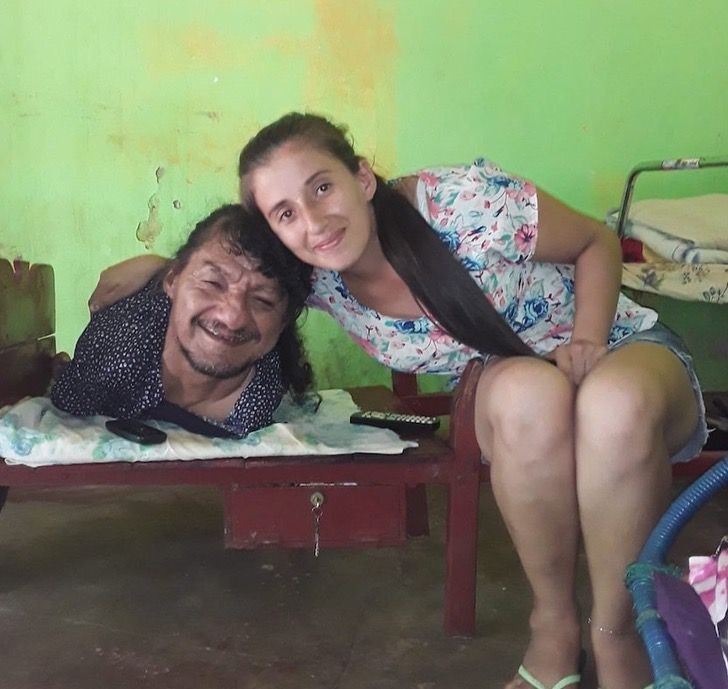 Now that the grandmother is getting older and more fragile and cannot take care of her family and her disabled son as she once did, Elida, Pablo's youngest daughter, knew that the best thing to do to reciprocate all the love that her father had given to them when they were children was to move in with him and take care of her parent. Elida said: "I have never seen my father sad. He is always cheerful and gives me very wise advice, even if he has never gone to school. He is a very intelligent person, I admire him. He is the best dad in the world!"
Fortunately, despite his age, Pablo has never suffered from any other disease and is generally in good health. Now that his daughter Elida has moved in with him, the man hopes to make his dream come true: to have a house of his own, as they have always lived in a rental and now their owner wants to evict them. But now that the family is finally reunited, anything is possible!
Advertisement