Two friends "take revenge" on a stranger who parked his car in an inconsiderate way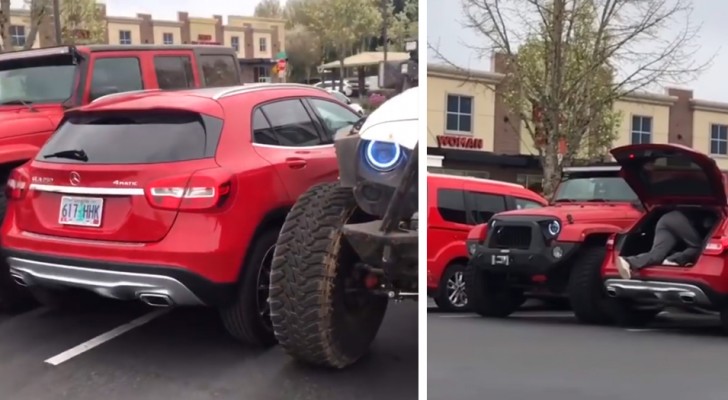 Advertisement
In our daily lives there are many situations that annoy us and make us think about how badly the day has started. A spilled coffee or a misplaced word, and facing the rest of the day no longer seems a piece of cake. Not to mention when you have to drive your car around in circles, for some time, hoping to find parking. But the icing on the cake is, more likely, not being able to find a parking space because of someone who, by parking badly, manages to make two spaces unusable. What should you do in these cases? There are those who curse the driver and pass by, and those who instead take their hilarious "revenge".
Advertisement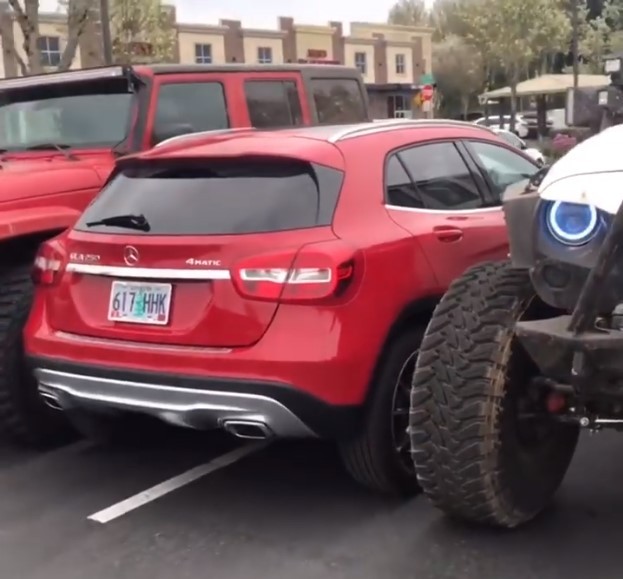 In a video which has now gone viral, we see two friends giving a lesson to a stranger who had inconsiderately parked his car over two spaces. Hardly an accidental mistake, given that the car in question had all the space necessary to maneuver and park correctly within the lines. A behavior, therefore, that denotes a certain level of indifference towards others. A behavior that also deserves to be punished.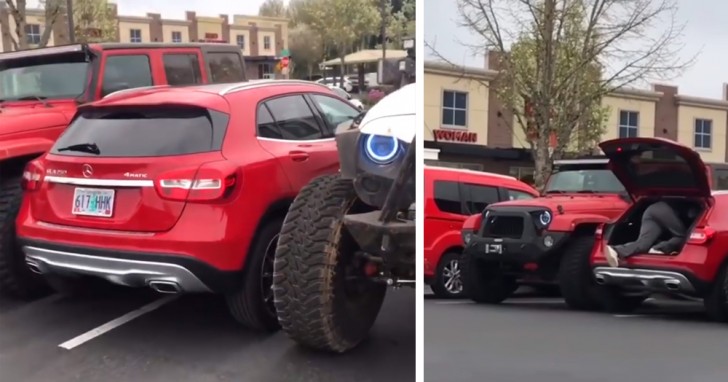 As you can see from the video, the two friends decide to park extremely close to the sides of the "very guilty" red Mercedes, in order to block the ingress for both the driver and the passenger of the car. The two then climbed out of their Jeeps and went to hide in wait for the owner of the Mercedes to return and observe the scene. Both laugh heartily when they see the stranger trying to get back into his car, cursing at how badly the two Jeeps were parked. A bad deed that came back to haunt him after a few minutes. In the end, the owner of the Mercedes manages to climb into the car with great difficulty, climbing in through the trunk.
Advertisement
Next time he will think twice before being so uncivilized!