A two-year-old boy takes his first steps with prostheses: with encouragement from a Paralympic champion!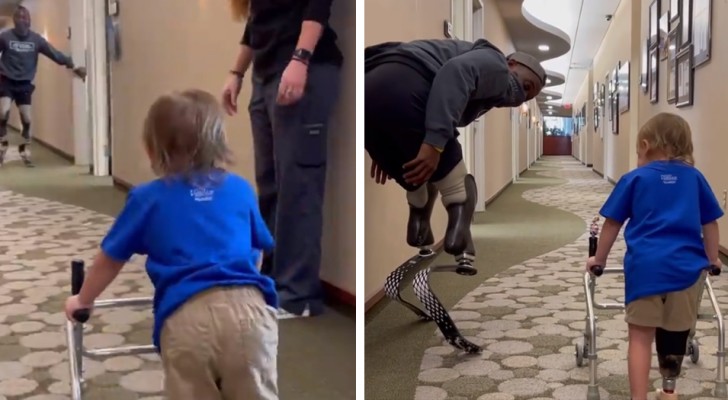 Advertisement
Blake Leeper is a Paralympic athlete from the United States: he has won 8 International Paralympic Athletics Medals, has set American records three times and holds a world record in athletics. He is a champion in his own sport, despite being born without legs below the knee and wearing his first prostheses at the age of 9 months. But, in addition to being a champion athlete by profession, Blake has also proved to be a person with an immense heart.
via abc news
Advertisement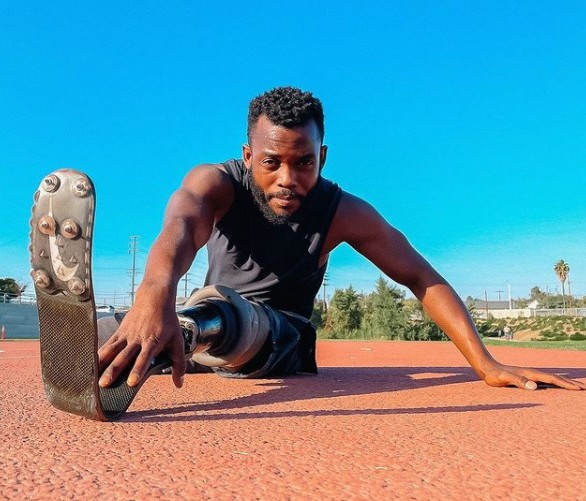 He was at Oklahoma City hospital to have some new prosthetics fitted and, during his stay, he noticed a 2-year-old boy who was trying on his new prosthetic leg for the first time. Leeper immediately left what he was doing to go to the little boy, named KJ Dyer, to offer his support and encouragement.
Advertisement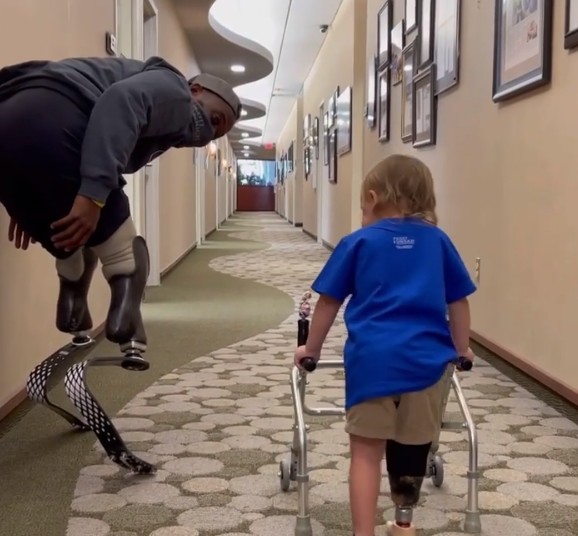 Blake encouraged the child to have fun as he took his first new steps. He too went through the same situation as the child and could not allow this first great step to be taken alone. In the video posted on Instagram he writes "this is my motivation. I promise to keep fighting so young KJ will have all the opportunities he needs to compete at the highest level!"
Once back home, his mother said that KJ is getting used to his new legs and claims that the champion they met by chance in the hospital was a great source of inspiration for both the child and his parents.
Advertisement