16 people with haircuts from yester year which now look ridiculous to say the least
1. "Mom, with her fantastic hair in the sixties!"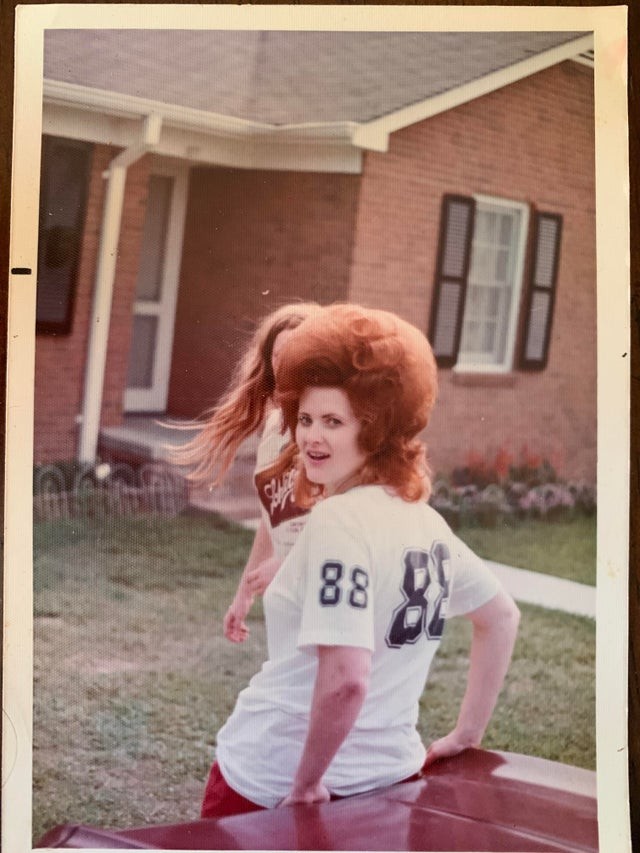 2. A typical "mullet" style, very fashionable in the 80s
3. "My father in the 80s. I don't understand how my mother could have been attracted to that hair!"
4. Those were years in which not even children were "spared" ...
5. It is hard to believe that such a style was ever the norm
6. That backcombed hair ... unforgivable!
7. "Mom's hair in the Eighties"
8. Short, long, straight and permed hair .... all on the one head!
9. Please tell me this one will never come back into fashion!
10. The typical 80's family
11. Was this a risky choice even at the time?
12. Not just the hair ... also the mustache
13. Poor girl...
14. "No one gets out of the Eighties alive ..."
15. The child resembles a ventriloquist's dummy in this creepy family photograph!
16. Grandma's epic hair