15 people who found themselves in such disturbing situations that they ran like hell
I was walking around the neighborhood when I noticed a woman on the roof of her house ... I ran away immediately!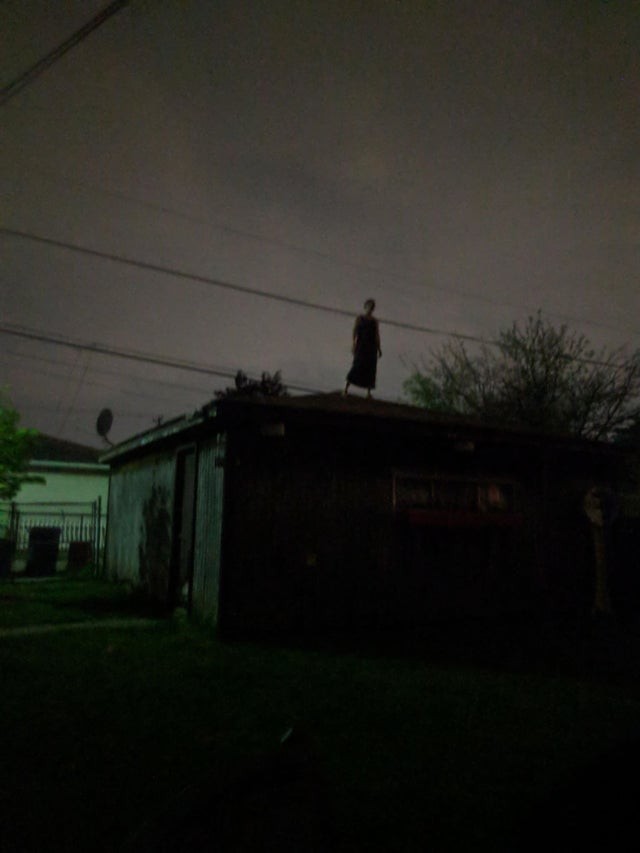 A photograph taken by my husband while he was taking a walk in the fields ... who is that mysterious man?
I found it sealed in the basement of my new home .... I didn't have the courage to open it!
I challenge you to go down there!
A cobweb which is a little too big ... run away!
A staircase in the woods that leads nowhere.
This is the way I walk to work every morning, and in the evening to go home ... it makes me shiver!
My anonymous stalker always seems to find me and cut my car tires!
He's always watching you ...
The stairs I have to use every time I leave work ...
Imagine having to lock a door, and finding an unwanted guest!
Spiders, too many spiders!
This tombstone says, "Do not dig." Should I give it a go?
I found a tunnel behind an old piece of furniture ... where does it lead?
It was once someone's home ... now it looks like something out of a horror movie!