15 acts of selflessness and generosity that have helped to make our world a better place
A simple gesture in helping an elderly lady cross the road, sheltering her from the rain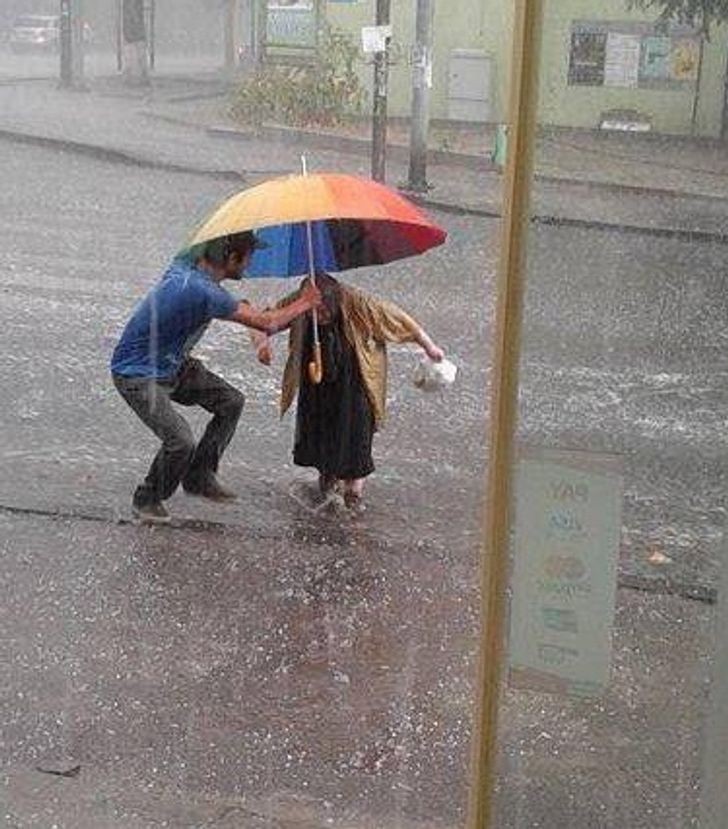 A gesture of altruism is also to let everyone participate in the wedding, absolutely everyone, without discrimination!
We must always lend a hand to our older citizens!
When physical distances are bridged with a game and a little imagination ...
Everyone has the right to have fun at a concert, without exception!
Even a selfie opportunity can be transformed into a gesture of great tact and kindness!
Is the restaurant closed? Then bring in stray dogs to ensure they have a place to sleep!
Hydrotherapy for dogs with special needs!
He lost his keys while he was jogging, and someone made sure he would see them right away
Four-legged rescue ... successful!
He couldn't stop crying, then a stranger offered to pick him up ... and he immediately fell asleep!
A gesture of love and kindness towards our Planet!
A courier who worked hard to deliver packages in time for Christmas and in full lockdown is cheered by the neighborhood. Quite moving!
For couriers who deliver packages: a basket where they can take what they need most for free!
A beach library where anyone can leave toys children's toys so that kids can play freely, thanks to the generosity of others