18 times when snow created such incredible works of art that people had to stop and photograph them
1. It looks like a white sheet, neatly folded several times!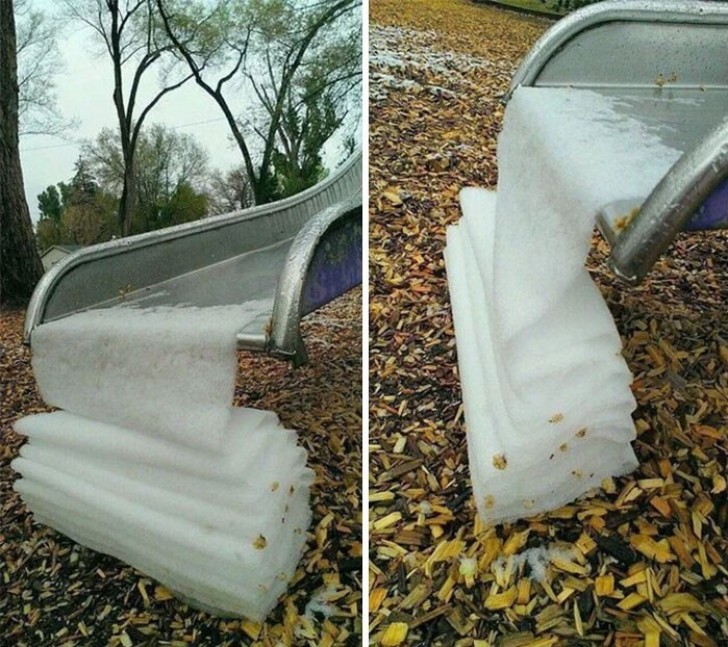 2. A roll of snow that has formed on the windshield of a car: it could not have turned out so perfectly even if you tried to make it a thousand times!
3. "These are the works of art that only Nature can create ... the fence around my house after the snowfall last night"
4. They look like gigantic ice creams!
5. Here is Mother Nature's hand again: look at how the snow has settled perfectly!
6. When the blizzard is so severe that your parked car seems to have sped through a snowstorm all night!
7. Fresh snow on the Christmas lights outside on a balcony ... how wonderful!
8. It looks like a painting, but it's actually a village in China covered in fresh snow
9. Fascinating!
10. The perfect pattern created on this garden table is amazing!
11. The geometry of snow!
12. Snow and ice perfectly frosted on to the branches of these trees, in a beautiful sunset scene
13. The snow at Versailles...simply wonderful!
14. Beautiful ice "flowers"!
15. An amazing leaf made of ice!
16. The perfect ice frame!
17. At first sight these look like Christmas decorations, but they are actually apples!
18. The incredible perfection of snow blown from one direction onto these trees...