It's not all bad news: 15 moving photos to remind us that people are capable of doing great things
1. This smiling child is immortalized on the last day of chemo: the beginning of a new and hopefully healthy life.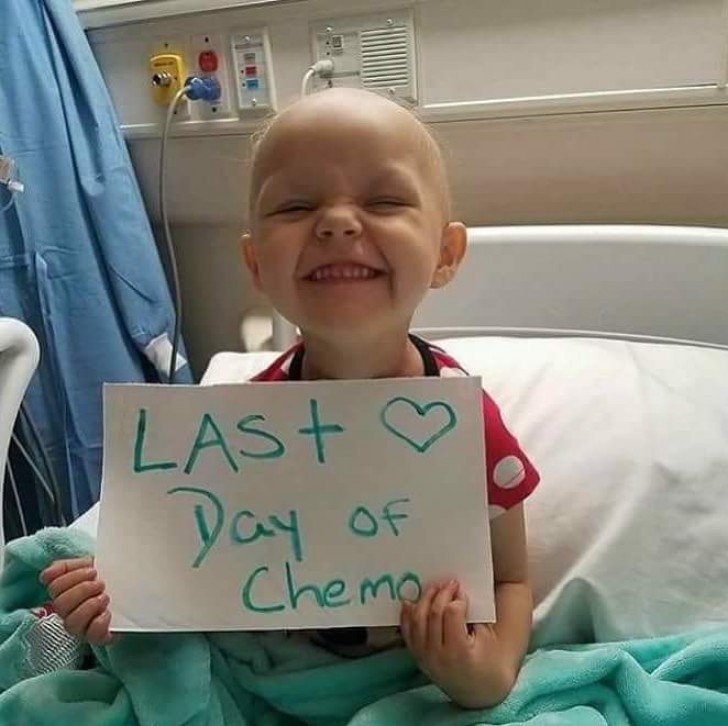 2. An Egyptian fan in a wheelchair is lifted up by Mexican and Colombian fans so that he can see his team play.
3. Because of his disability he was worried about not being able to have children: this photo testifies that they made it.
4. This shelter is finally empty, all the puppies have been adopted: the staff members immortalized the very happy moment.
5. Two Norwegian boys dived into the water to save a little lamb that wass drowning in the ocean: the great feeling of having done good.
6. After Mum was taken to the hospital, two policemen stayed behind to prepare dinner for the children left at home.
7. Every Sunday this hairdresser offers free haircuts to the homeless: a gesture that touches the whole city.
8. The shop employee carries a garden umbrella to protect an elderly man with walking difficulties from the rain.
9. Someone thought of building a different swing to allow wheelchair using children to have fun too.
10. This man's wheelchair broke in a shop and the employees promptly decided to fix it.
11. This performer shares his music earnings with homeless people who need it.
12. A supermarket employee bends to tie an elderly man's shoe: helping others is the best job.
13. Norwegians love to share their apple harvest: they place filled bags on the fence free for people to pick them up.
14. An autistic child was allowed by the flight attendants to lie down in the aisle with a blanket while having difficulty.
15. These are the receipts after this man gave 11 children permission to choose any toy they wanted in 80 seconds.