20 pets who couldn't help picking a fight with the Christmas tree
Definitely not happy with a tree in the house!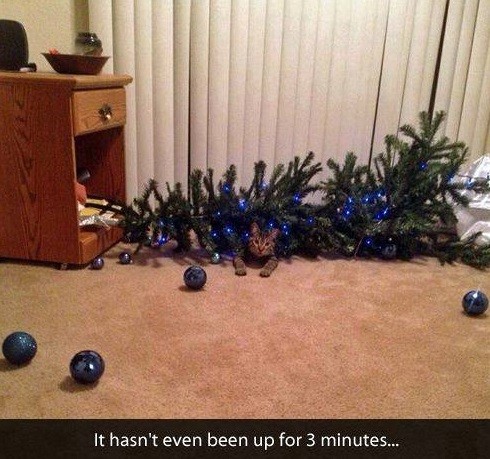 An alternative tree topper!
After the cat jumped up, the dog followed close behind ... what a disaster!
Instead of colored baubles ... a live cat decoration!
The problem of Christmas tree destruction...resolved!
Look at that guilty face!
She still doesn't understand why there's a tree in the house...
The view...from on high!
He couldn't resist and made one of the Christmas decorations his own!
Look at those eyes...he's planning something
Extreme problem...extreme remedy!
Is that a smile or the mischievous grin of a dog who knows that the tree won't last long?
You might not believe it, but I assure you he got stuck in the tree!
And down comes the tree...timberrrrr!
I knew that sooner or later the tree would be knocked down!