12 creative solutions that pet owners have found to protect their Christmas trees!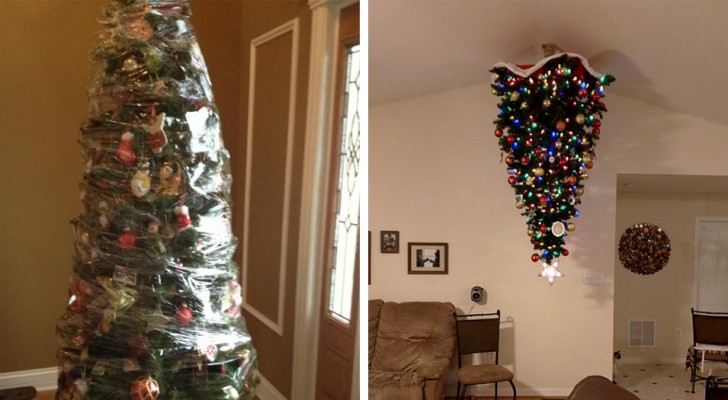 Advertisement
Christmas is approaching rapidly and, if half the population is thinking about what gifts to buy, the other half is busy devising a way to save and protect their Christmas tree and all the other decorations that beautify the house. From whom?
From their pets, that's who! From pets that just cannot wait to start playing with and destroying the decorative balls, the lights, and all the other Christmas tree decorations!
However, some pet owners seem to have found a solution to this big problem and today we have decided to share these hilarious images with you.
Advertisement
Wrap the Christmas tree to keep it safe from destructive paws.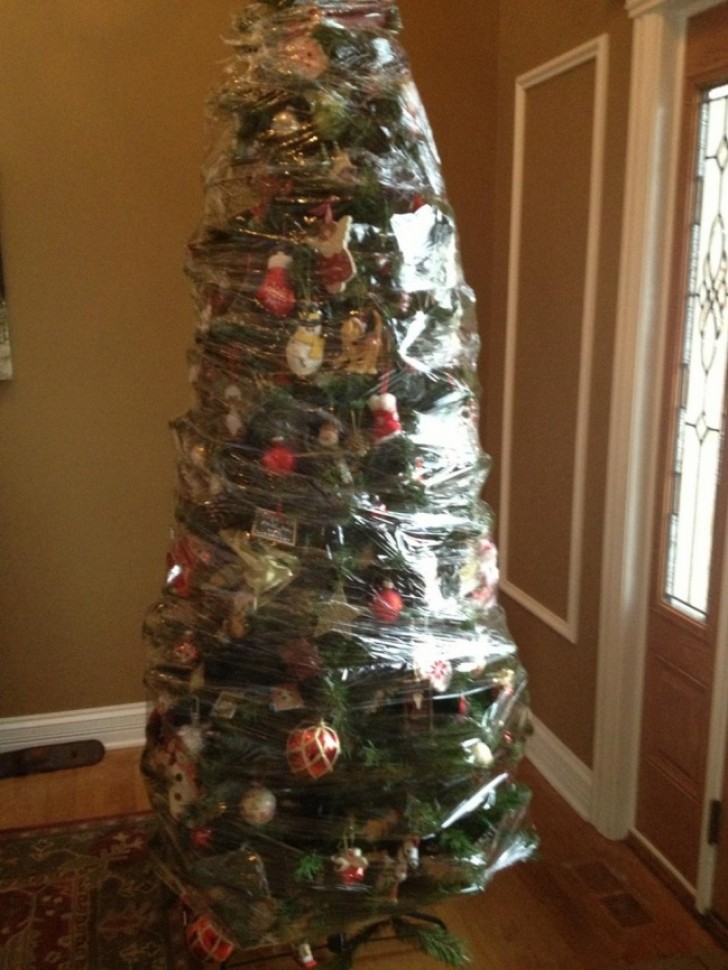 Advertisement
If the problem is the decorative balls ... remove the Christmass tree balls!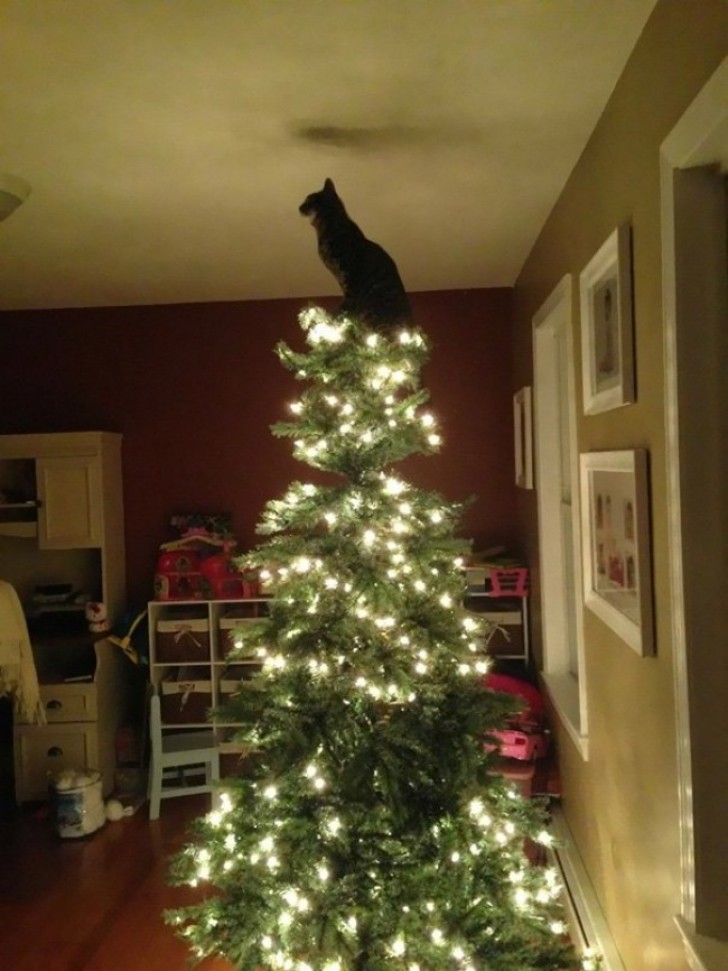 A jump-proof Christmas tree!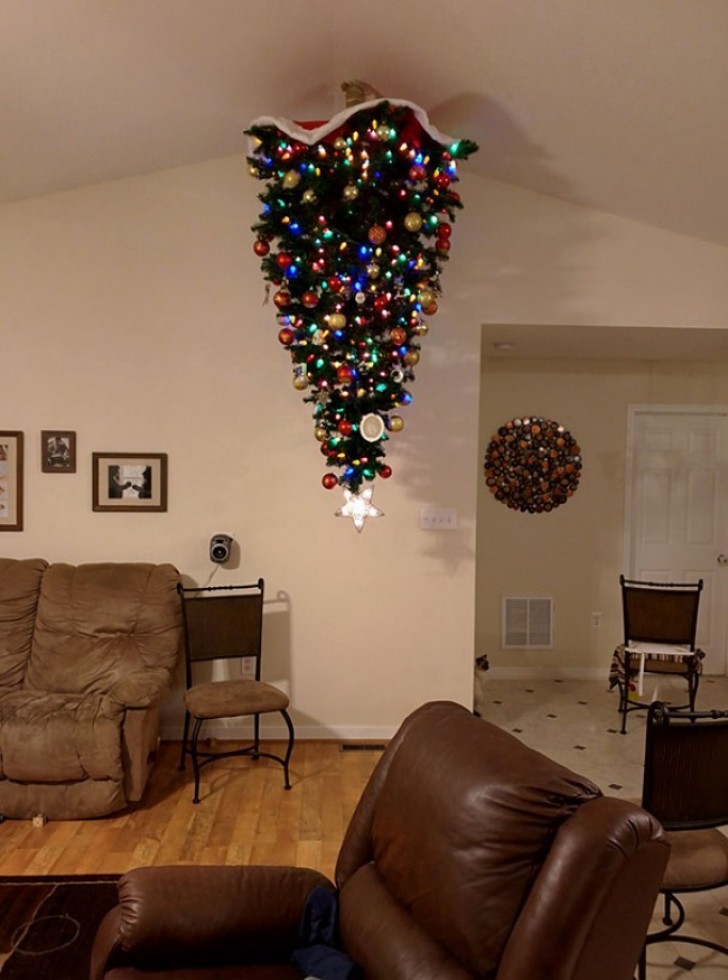 All according to standard regulations, only the is Christmas tree is attached to the ceiling to escape the cat!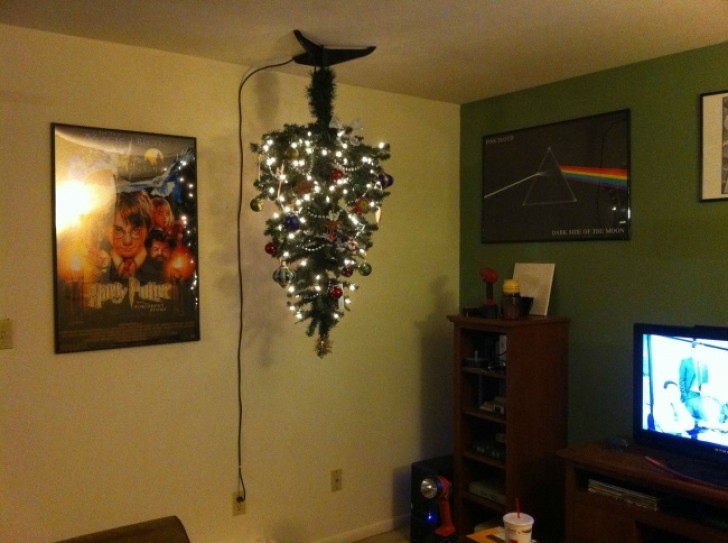 No tree and only Christmas decoration balls hanging from the ceiling.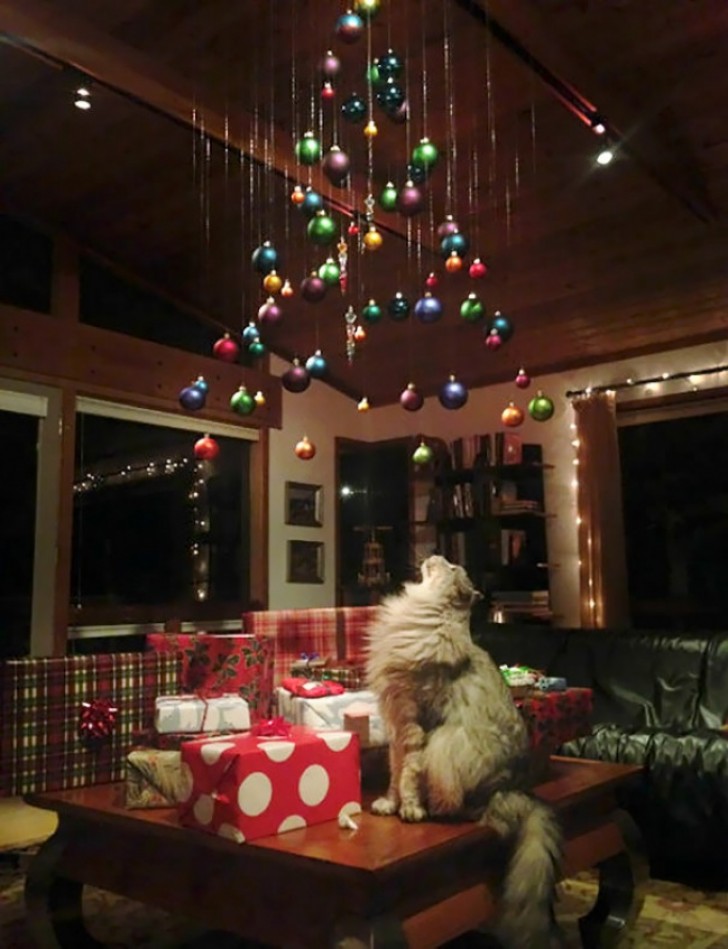 Advertisement
You can even choose to decorate only half the Christmas tree!
An internal fence to protect the tree.
Advertisement
Gifts used as a barrier to protect the Christmas tree!
A minimal Christmas tree.
Advertisement
A truly alternative Christmas tree!
In place of a fir Christmas tree use books!
Advertisement
Creative bottle recycling has produced a fantastic Christmas tree!
Another interesting and colorful Christmas tree made from recycled bottles and cans!
Advertisement