At 65, she works every day in a fast food restaurant to pay her bills: to reward her, she is given $6,000 and a new car
We are approaching the holiday season, and what better time to do good and charitable works for the people who need it most or are at a disadvantage? The organizers of East Idaho News's annual Secret Santa tradition are well aware of this, and they organize a secret Santa event in which a very generous anonymous donor gives a gift or money to very deserving people in the community. Among the lucky ones this year was Diana Boldman.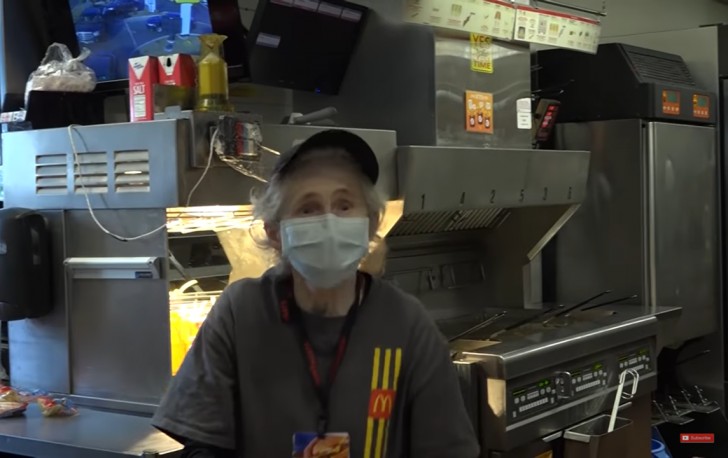 Diana is 65 years old and, together with her husband Cameron, has not yet been able to retire and is working hard to bring home extra money. Every morning, the elderly couple wake up early to deliver newspapers to homes in Idaho Falls, but the woman does not stop there. In the afternoon she works as an employee at the town's McDonald's to take home a few more dollars.
This is an extra job that Diana cannot afford to leave because her husband Cameron is disabled, and can't work for long periods. The elderly couple definitely needed the arrival of a secret Santa ...
For this reason, the Secret Santa from East Idaho News showed up at McDonald's where the woman was working and gave her an unexpected gift package. The woman, intrigued, opened the gift card, and inside there was a fat check! $5,000 had been allocated to pay for fuel for her car and $1,000 to spend with her family. But the surprise didn't stop there ...
She was accompanied out of the fast food restaurant, where a brand new red SUV awaited her; the woman, speechless, was unable to say anything to the cameras except "Tell the secret Santa: thank you very much!"
A woman who deserved every single penny of the money and who we know will use it to run the house and to take care of her dear Cameron even more.
How great is this secret Santa?