18 photos of people who had a bad day to say the least
1. When you can't even warm up your lunch without injury ...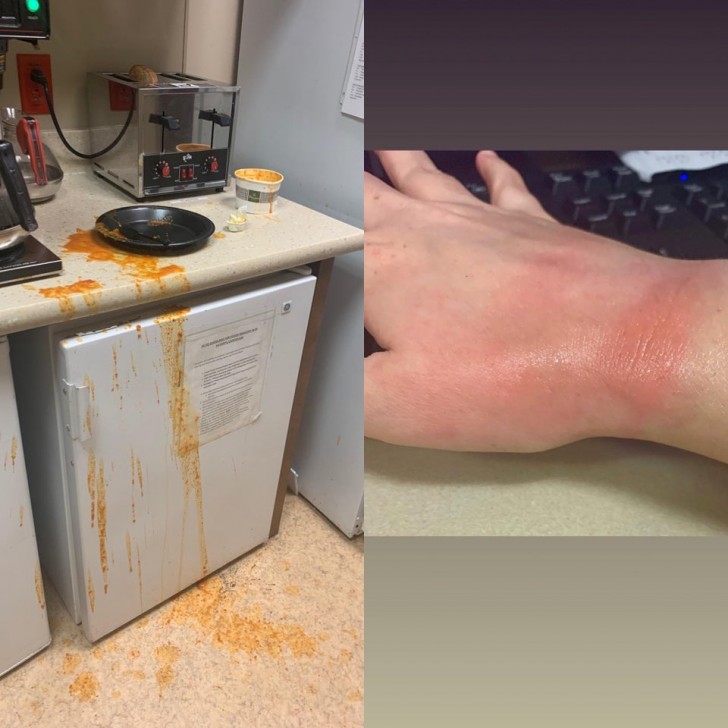 2. "Two days ago I lost my wallet and I had to re-apply for all my the cards ... and then today I took a closer look at the chair"
3. I finally you decided to wash the throw pillows, but then saw them explode spectacularly in the washing machine: this is the sad result!
4. "Well, I guess I'm going to have to eat that banana now, whatever time of day or night it is."
5. "My daughter and I walked to the nearby park on foot, only to find that ... the play equipment had been removed!"
6. Nobody's getting into this car, right ?!
7. When you try not one, but TWO hammers, but fail in both cases ...
8. When you finally get your PS5 home and you've fractured your left thumb
9. "This morning I made coffee and forgot the cup ... good morning world!"
10. "The handle on my door couldn't take it anymore, it couldn't 'handle' the pressure ..."
11. "I just finished repainting the cabinets yesterday ..."
12. When you don't even have luck at "Scrabble"
13. "The glass coffee table simply decided it was time to break while I was in the other room ..."
14. "After 2 hours in the office ..."
15. "It all started when the washing machine broke two days ago ... and today this"
16. There might at least have been a sign or something ...
17. "The car kept telling me there was a passenger without a seat belt on, so I had to invent this thing to stop the alarm!"
18. Oh no...