15 funny photos of dogs who thought they found the perfect hiding place from their owners
1. "When I went back to my room I found him like this, under the bed ..."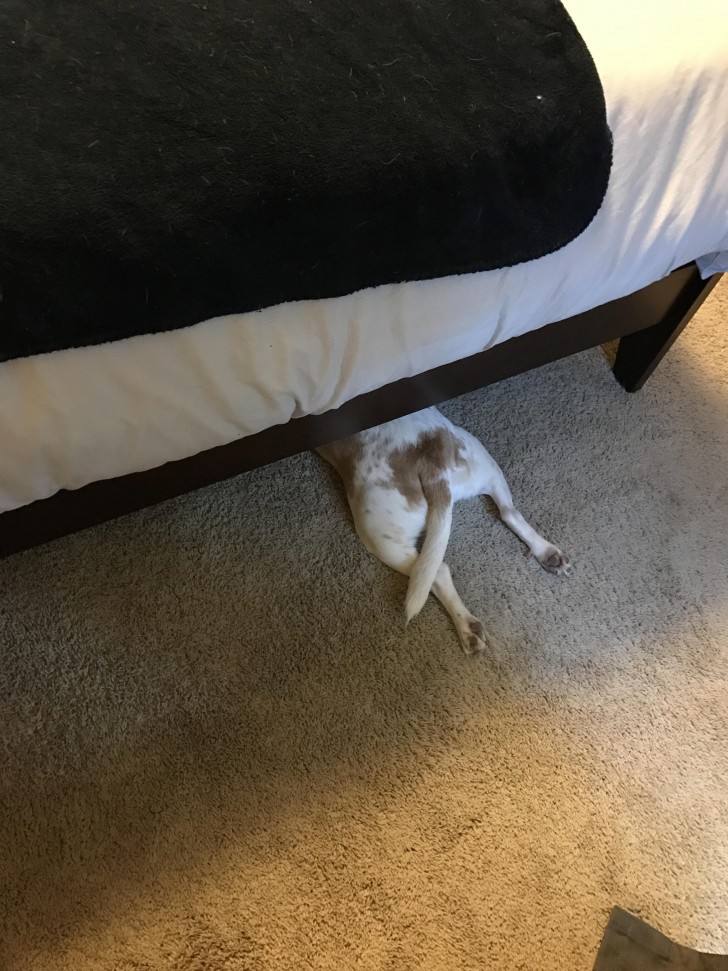 2. "If I stay still he won't see me, if I stay still he won't see me ..."
3. "Who knows where he could be ..."
4. Flat out on the floor, head under the bed ... what a great hiding place
5. "What can I say... my dog loves leaves"
6. He's hiding in plain sight!
7. "Something tells me that he's been up to no good ..."
8. He squeezed himself between the sofa cushions in shame!
9. "I'm safe here ..."
10. A real master when it comes to playing "hide and seek"!
11. "He thinks I can't see him like this ..."
12. "Surely he can't see me ..."
13. "Peekaboo!"
14. "Come here, I'm not going to do anything to you ..."
15. "My dog sometimes thinks he's invisible ..."