20 dogs that just cannot respect their owner's personal space
1. "Ok ... Even though I was actually writing!"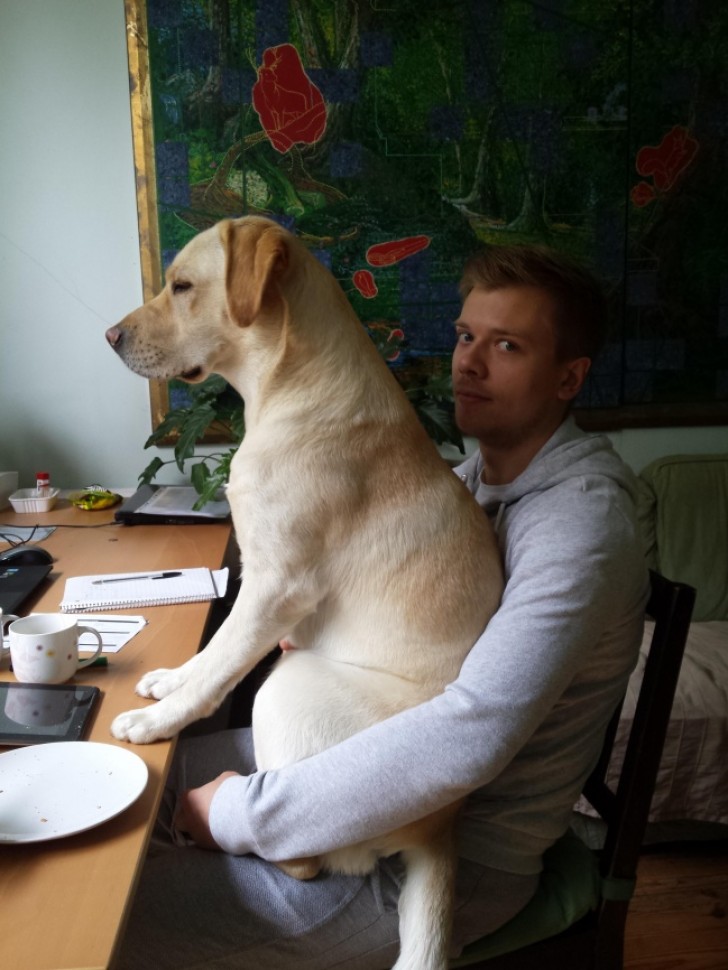 2. "It is an unspeakable joy to ruin the photos of my owners!"
3. "The sofa belongs to whoever is the biggest!"
4. "Yes, go ahead, just act as if I were not here!"
5. Privacy is not an option.
6. A dog clearly in love.
7. "Your bed belongs to me!"
8. "What are you doing, watching TV?"
9. This dog wants to play and eat at the same time!
10. Dogs that give their owners a hand with the cleaning ...
1. "My dog ​​kicked my girlfriend in the face and that made her own dog laugh!"
12. "Woe to anybody who touches my girlfriend!"
13. Feeling spied on ... and discovering that it is true.
14. A man who likes dogs, or a man that dogs like?
15. A fortuitous overlapping?
16. Well, maybe the slide was not such a good idea ...
17. Intricate space problems.
18. "Okay, you can stay ... if you really insist!"
19. "Warm and cuddly sleeping together, flat on my back and belly up!"
20. "My dog ​​always follows me, everywhere .... even to the bathroom."