A young carpenter builds warm and weather resistant houses for the homeless: "I want to prevent them from dying of cold in winter"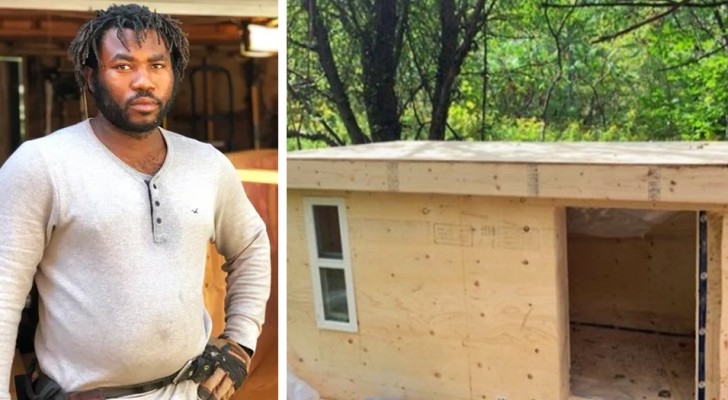 Advertisement
The problem of world poverty and homelessness certainly cannot be solved on the spot by anyone, but surely each of us can contribute practically to improving the living conditions of those who are most unfortunate. A Canadian carpenter named Khaleel Seivwright, 28, has decided to give his time and efforts to help the homeless in his hometown survive the long, harsh winter. In Canada, in fact, the winter months make survival on the streets for the homeless incredibly difficult and protecting them from snow and cold is essential. Thanks to a fundraising campaign, the young carpenter dreams of producing a series of perfectly insulated wooden houses for all those who need them.
via CBC
Advertisement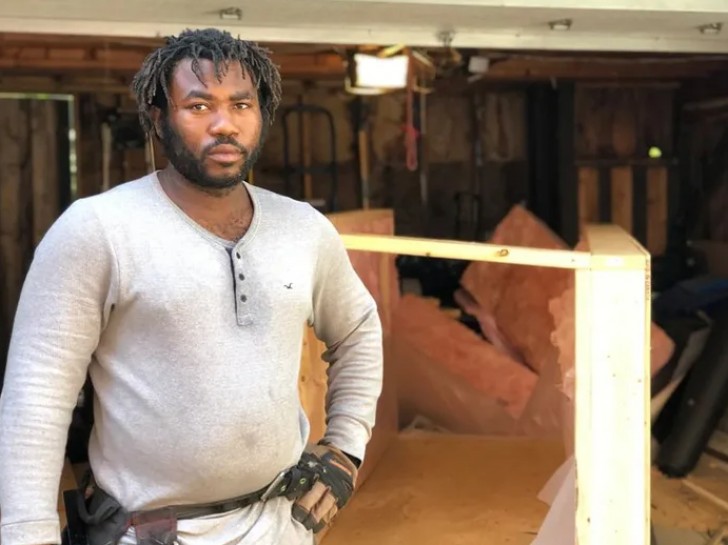 After collecting various waste wood resources from completed projects, young Khaleel Seivwright designed his first little house to shelter one of Toronto's many homeless people. The design is very simple: a rectangular wooden box, which is however, covered in fiberglass, in order to thermally insulate the shelter as much as possible. Thanks to his project, a person can survive inside the house thanks only to his own body heat, even if it is -4 degrees outside. In addition, the house also has wheels and is therefore portable.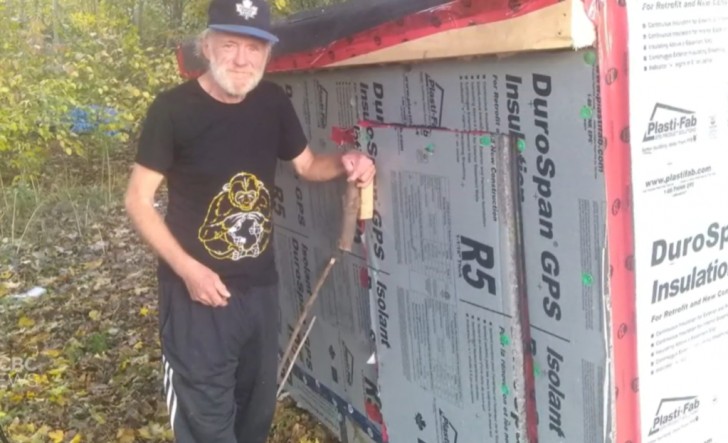 Each helter costs Khaleel about $1,000 and takes about eight hours of work. He started the project by paying for everything out of his own pocket, but once the first house was finished and presented, he created a fundraising page on GoFundMe so that others from all over the world could contribute to this cause. Each shelter is delivered free by Khaleel to someone who lives on the street and is in need.
Advertisement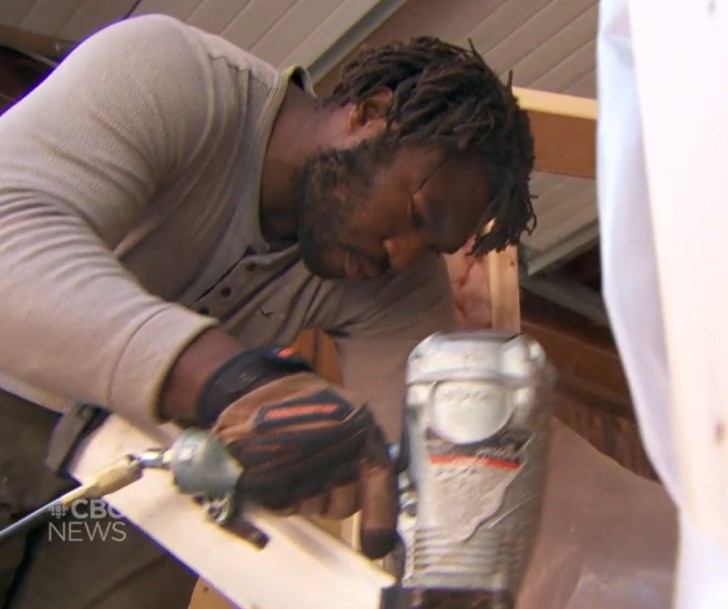 This is certainly not a permanent solution, but it is a good way to immediately help those who find themselves without a roof over their heads when it is several degrees below freezing. The city of Toronto would prefer to increase the capacity of homeless shelters instead of using this type of mobile solution, which risk causing further problems such as fires, for example. Khaleel, however, intends to continue creating the houses for the sake of his fellow citizens: "It's just to make sure people don't die on the street during the winter, from the cold." And it's a great contribution.
Here is the prototype of the houses made by Khaleel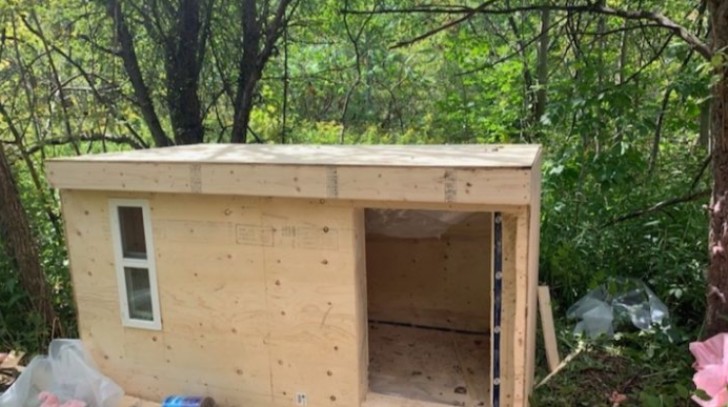 A great idea that we hope will continue to help ... well done Khaleel!