After the earthquake he volunteered to help: a boy with dwarfism manages to save more people thanks to his small stature
Sometimes we don't realize how much potential we have and blame Mother Nature for having made us one way rather than another. But on the other hand, each of us has certain characteristics that, in some way, are always unique and special - the important thing is to know how to appreciate them. Rıdvan Çelik is a 29-year-old young man with dwarfism who, following the terrible 6.6 magnitude earthquake (7 for the US Geological Survey) that hit Greece and Turkey, volunteered to help and pull survivors out of the rubble in his country. In Turkey, the city of Izmir was hit hardest by the earthquake and  young Rıdvan didn't think twice about getting a one-way ticket from Istanbul to Izimir to go and help on site.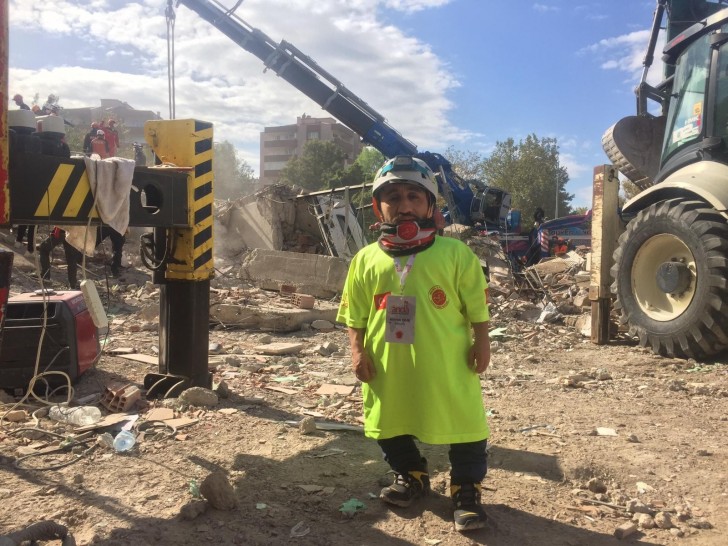 Mindful of the devastating 1999 earthquake that struck Turkey - a 7.8 magnitude earthquake in which thousands lost their lives, while hundreds of thousands more lost their homes - this time Rıdvan wanted to give his practical help on the ground. Thanks to his small stature, in fact, Rıdvan managed to sneak through the rubble and into the most hidden spaces, to extract the bodies of survivors who otherwise would not have made it.
"I didn't hesitate," Rıdvan said, referring to his work, "under that rubble it could have been me or my loved ones."
Rıdvan soon became a source of inspiration for many of his fellow citizens, who chose to help in such a difficult time. The work of the volunteers is now put to the test also by the gradual drop of temperature during the night: we know that every minute is precious to save a human life and they cannot stop, not even to rest for a moment.