20 people who went in the kitchen and created disasters so sensational that they had to be immortalised
It was supposed to be a boiled egg ...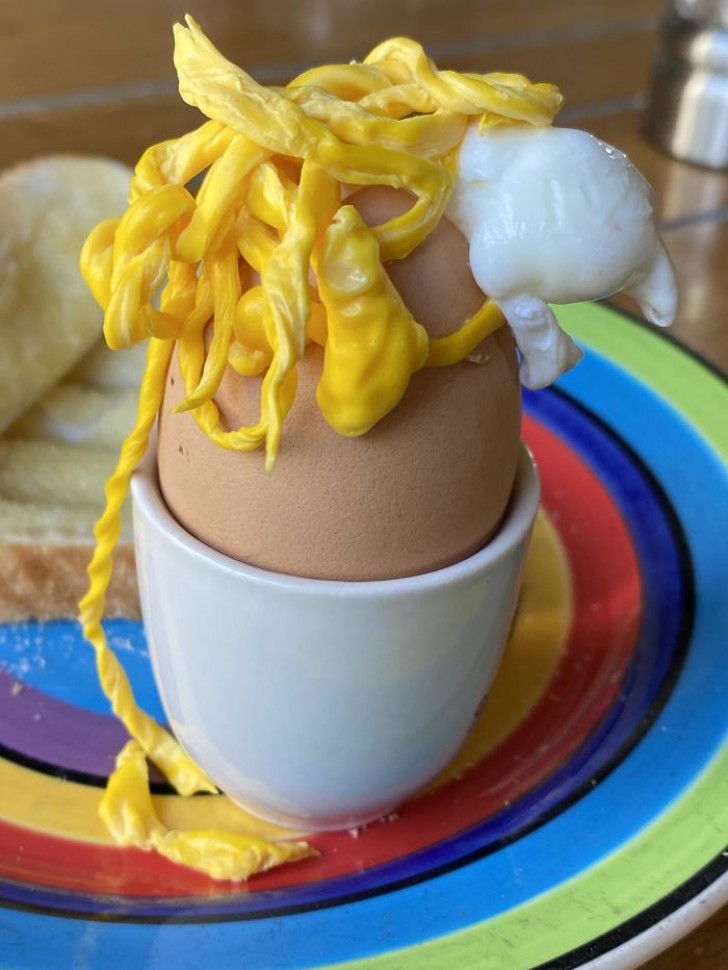 I was making a delicious fruit jam, and here's what happened in the kitchen!
The saucepan got melted!
Come on, you can't say that he hasn't tried!
Cooked to just the right point or a little too much?
An employee who is not happy about his mistake ...
A pie that looks like something out of a horror movie.
Would you like some charcoaled corn on the cob?
I just wanted to cook a plate of spaghetti ...
My first turkey. And perhaps also the last.
They told me to let my homemade bread rise overnight in the refrigerator. Never again!
At least I can say I tried ...
It was supposed to be my sister's birthday cake ... pitiful!
The look of defeat in the kitchen ...
I was cooking Thai when my 19 year old brother poured in some blue dye for fun. I hate him!
I dropped the cherry pie in front of my mother's door ... I'm cursing!
The unsuccessful attempt to replicate a cake ...
My burrito ... a little overcooked!
Who wants to cook in this delightful and welcoming kitchen?
The pasta and sauce fell exactly where it shouldn't have fallen ...