He is 25, she is 62 and despite the judgements from others, they are an inseparable couple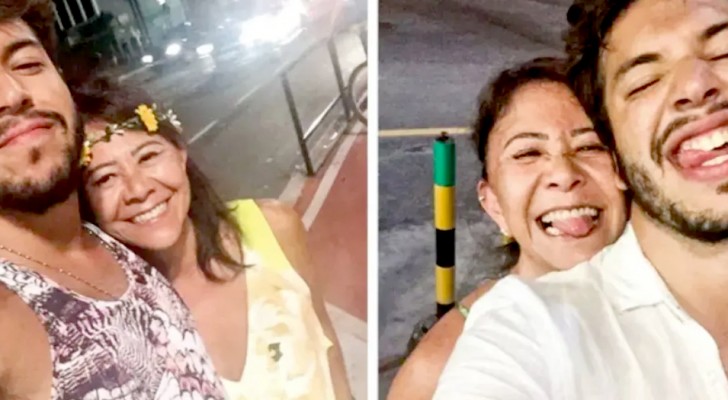 No matter the age difference, there is absolutely nothing you can do when love at first sight strikes. One thing that the protagonists of this beautiful love story have learned to live with is facing many, too many prejudiced people who see their relationship as controversial. André Rocha is 25 years old and has fallen madly in love with Lucy, a 62-year-old woman. Despite their many, many differences, a pure and true love has struck the two.
via Veja Sao Paulo
Advertisement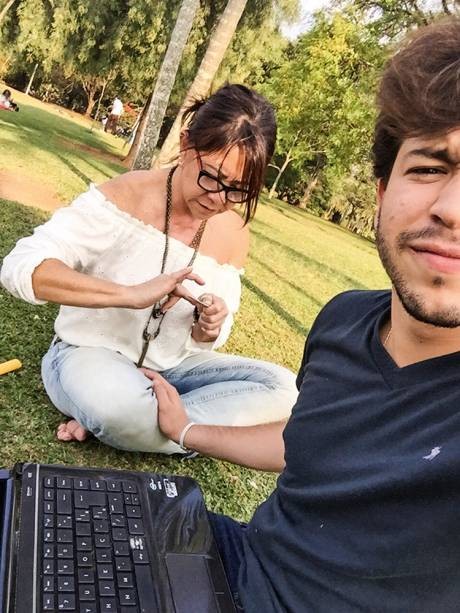 André was just 17 when he started using Tinder, the dating app, and it was there that he met Lucy for the first time. At that time, in 2013, Lucy was 54 years old. After about two years of acquaintance, conversations and online "courtship" passed without ever having a live meeting, finally André and Lucy decided to meet for a dinner together.
As soon as they met, they hugged for 3 minutes; dinner went well, the two talked about the passions they have in common (from music to movies, to books and travel) and in the end they kissed!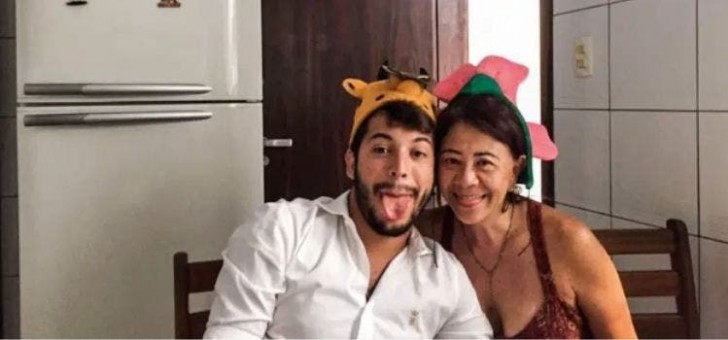 From that moment onward, not only did the two start dating, but with time and with the growth of their feelings, they decided to reveal their relationship to their respective families. Adré recounted how the revelation went with his mother: "Little by little, I started to tell my mother and I said I was dating an older woman. "How much older, André?" She asked. "Older than you," I replied."
Despite their initial fears, both André and Lucy's families have gladly accepted the relationship and the big age difference, unlike the boy's friends and acquaintances, who have been much less understanding. "For my friends, accepting my relationship was very difficult. There were comments that mixed immaturity with malice and, therefore, I was disappointed by most of them."
Advertisement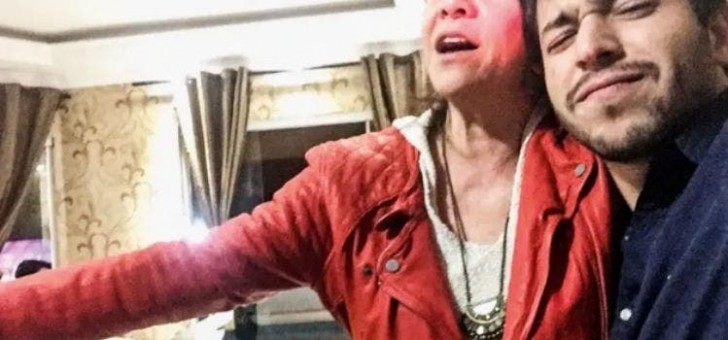 Despite the many difficulties, Lucy and André's love story is still very solid and now they are experiencing a new phase. The house Lucy lived in with her mother is undergoing renovations and the two are planning to adopt children. They are also planning to get married on a beach and travel to Disneyland with their future family.
A beautiful love story that teaches us once again that age is not always an obstacle to building a new life!