An insensitive mother asks a photographer to erase her step-son from the family portrait
Imagine being a mother and living within a family consisting of your husband, two biological children and one step child,  from your partner's previous marriage; wouldn't you love them and accept them into your family as if they were born from your own body? Apparently, a Florida mom created a bit of a stir on the web after some reports of her conversation with a professional photographer generated anger and disgust.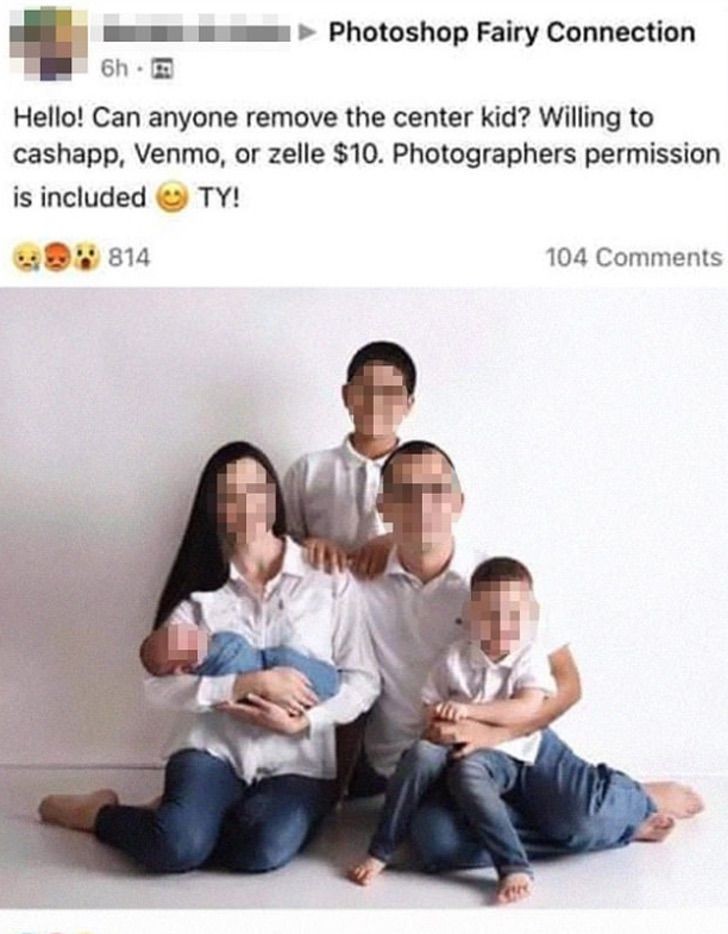 Twitter user Wade Cross posted two or three screenshots of the conversation this woman named Ty had with professional photographer Dawn Marie. Ty asked the photographer privately if she could Photoshop a family photograph with a mother, father and children posing, her two biological children and the boy from her partner's previous marriage.
The woman wanted Dawn to digitally remove her step-son's image, as Ty craved a family portrait that included only her two biological children ...
When Wade Cross posted screenshots of Natalie, the mother's request, on Twitter, he couldn't help but comment: with what kind of heart can a mother make such a selfish and cruel request? Doesn't a mother also need to be a mother to the step child she didn't give birth to? Should children be first and second class?
These petty acts, although they might seem to be trivial or insignificant, cause untold damage that we should never have to explain: acts which should never be perpetrated in the first place by anyone, especially by a mother.