15 attempts to make elaborate birthday cakes that turned out to be totally disastrous
It was supposed to be an elaborate cake with a dragon crouching next to its eggs - and that's the end result!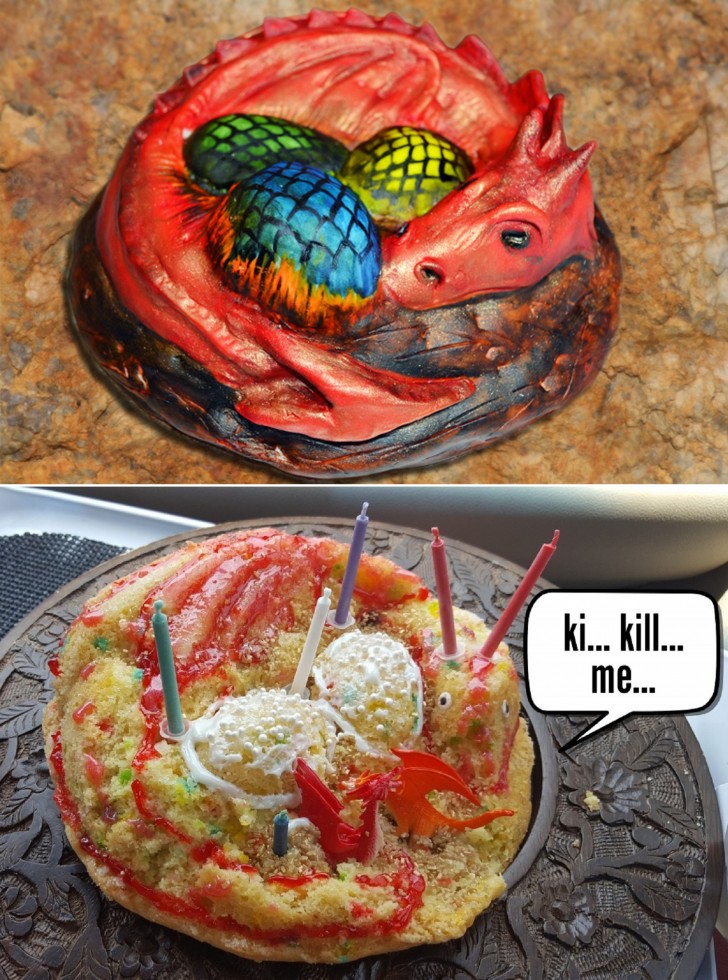 It was supposed to be a beautiful cake that depicted the character of Belle, and instead ...
Do you recognize her? It was supposed to be Ariel, Disney's Little Mermaid ...
Well, at least I tried!
A Christmas tree ... perfect!
A Santa Claus ... nailed it!
A truly courageous attempt at making a rainbow cake!
Japanese sponge cake? Easy!
An effort that looks like it came out of a horror movie!
The wedding cake which arrived was not exactly what we ordered!
Elsa from Frozen ... well, we appreciate the effort!
A complete disaster!
What I ordered and the mess I received...
Well, it's almost there!
Almost better than the original!