She weighed over 600 pounds, but with the help of doctors and her own strength of will she completely transformed her life
It was not an easy life that Nikki Webster had lived for a very long time. She came to weigh over 600 pounds, an impressive number that forced her throughout her childhood and adolescence to depend almost exclusively on her parents. Nikki was unable to move, to get out of bed, to take a walk in the house. But, one day, she decided that this whole story had to end. And it would have to change for the better.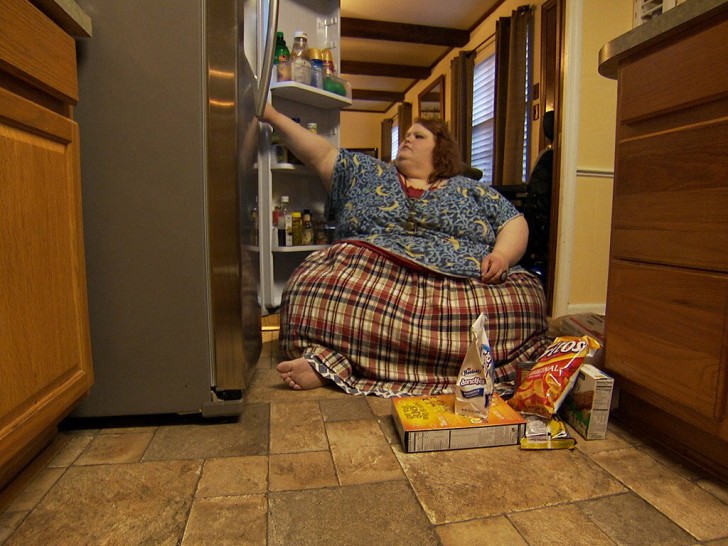 Despite having been on intermittent and unsuccessful diets since the age of 7, Nikki had reached the age of 33 and was totally dependent on her parents' help around the house. For this reason the girl then decided to improve her life by turning to a very successful television program to lose weight and to have gastric bypass surgery.
The doctors had told her that she would have to lose 50 pounds to be able to have the surgery, but with a strict diet, Nikki managed to lose over 120! Having managed to "dispose of" about 440 pounds in two years, Nikki however had a bad setback to her tenacity and her desire to change ...
A friend of hers named Michael, who had been inspired by her story of tenacity and her fortitude in losing weight, had died under the knife while undergoing gastric bypass surgery. This news precipitated Nikki's fall into a depressive state, although luckily, at the same time, a guy named Marc asked her out ...
Nikki couldn't believe it, so she recovered her spirits, and began the love affair which then gave her the inner strength needed to undertake the surgery to remove excess fat.
After the surgery was successful and the doctors managed to eliminate about 48 pounds of excess fat, Nikki went to buy a pair of jeans for the first time in her life, and furthermore; this tenacious lady managed to lose another 88 kilos post-op thanks to her fortitude: "It's hard to imagine now how I lived then. It just became very different. It was tough. It was the hardest two years of my life, but they were the most victorious and exciting."
Nikki is now happily married to Marc and trains regularly to maintain her ideal weight and good health. To all those who have lived or are experiencing a situation like hers, she said: "Consistency is the most important part of all of this and if you don't have it it's really hard to be successful."
And if Nikki Webster can succeed, everyone can do it!