At 21 months he was severely scarred on the face by two dogs: now his peers call him "monster" in public
There is nothing more traumatizing for a very young child than being brutally attacked by one or more dogs and being seriously injured; sometimes, there is no escape. This is something that Brittany Wells knows well. She is the mother of Ryder Wells, a child who lives in North Carolina and who at the age of only 21 months was suddenly attacked by two Rottweilers who have disfigured his face forever, which meant he had to have 5 long years of surgery.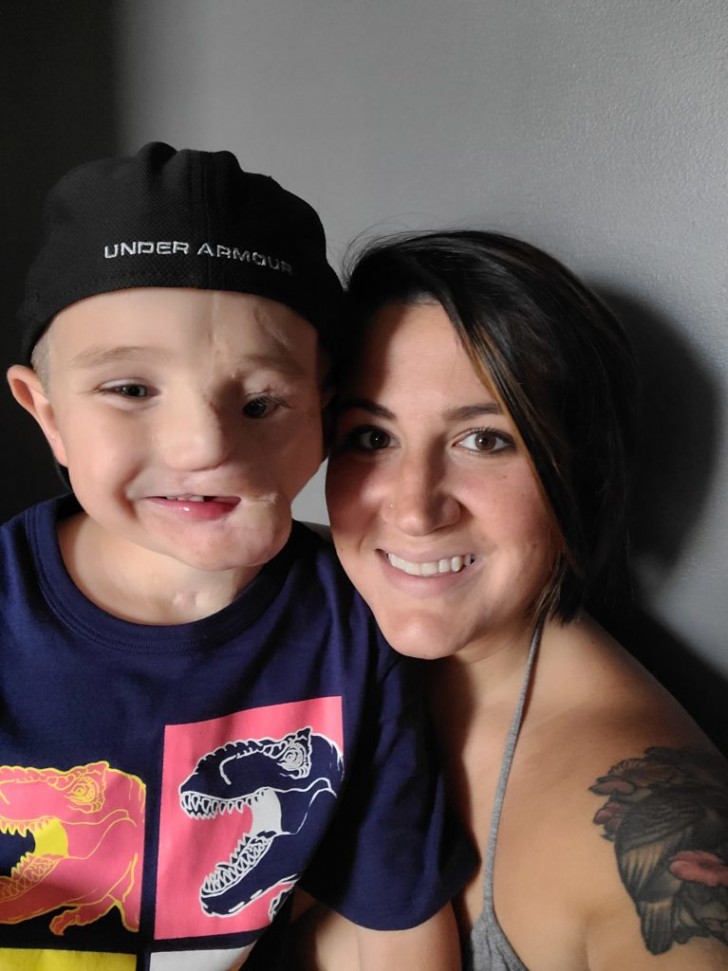 Ryder Wells lost half of his face at just 21 months, plus he suffered a punctured lung and a broken arm; despite doctors predicting a difficult life for the child, Ryder has been a real little fighter, despite everything. Over the next 5 years he bravely faced about 50 facial reconstruction operations, including nose and teeth surgery.
Now that Ryder is in kindergarten, he is afraid to show himself to his classmates, because he feels like a "monster" in the eyes of many of his peers who run away. His mom Brittany said, "He wears glasses and a cap and sometimes lowers his head to hide his face. But I just tell him every day that he is handsome, different is beautiful and it's okay to be different."
"It's hard and it breaks my heart as a parent that after everything he's been through, people aren't always kind about something that can't be changed," Brittany continued. Now, however, the woman is afraid for Ryder's future, when he starts elementary school: "I reassure him as much as possible, but I am absolutely terrified about him going to school. There will always be a couple of kids who won't be nice."
The risk of bullying for little Ryder is always around the corner, but this little boy of almost 7 can already teach a great lesson to his peers: learn to accept others with empathy and compassion, without judging appearances too much. Our true self is in our soul!