17 people proudly display their transformations and are barely recognizable
1. Yes, that's him, after losing 50 kg in 18 months!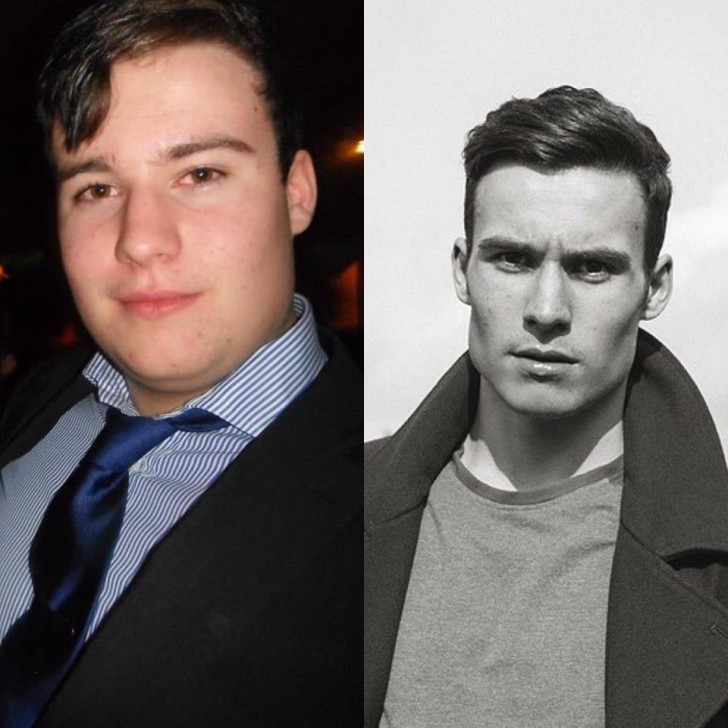 2. 4 years later, I finally started liking and taking care of myself a little more, and these are the results!
3. From 14 to 21: a big difference, no doubt about it!
4. I never liked how I looked, but now everything has changed, aged 11 on the left and 23 on the right
5. Me at 18 and me at 29: happy not to be an "ugly duckling" anymore!
6. At school I was bullied for my appearance: what they would say now?
7. Between 13 and 19 years, many things have changed!
8. 17 years vs. 20 years: a little more care and a different hairstyle changed everything!
9. He doesn't look the same person anymore: 18 vs. 20
10. First day of high school on the left; first day of college right: a beard and a little grooming can make a big difference!
11. From 11 to 21, I look like different girl, but in reality it's still me!
12. Between 11 to 25 years I learned a lot about myself, and I finally managed to like myself!
13. From 12 to 24 years: not even my family recognize me now!
14. Me at 17 and me at 22: the right haircut and a little make-up make all the difference!
15. Fortunately, I no longer recognize myself!
16. I didn't like myself at 14, then I figured out how to make the best of what I had and now, at 24, I'm truly at peace with myself
17. Well yes, it was really me, 8 years ago!