As kids they made a pact: if we're still single at 50 we'll get married. In the end, they kept their promise
Kimberley Dean and Ron Palmer met when they were students in different classes at the same school; although they dated for some time and then broke up, they both embarked on separate life paths, complete with broken marriages, never losing sight of each other and writing to each other from time to time as good friends. They didn't know that a "promise" they had made many years before would change their life forever ...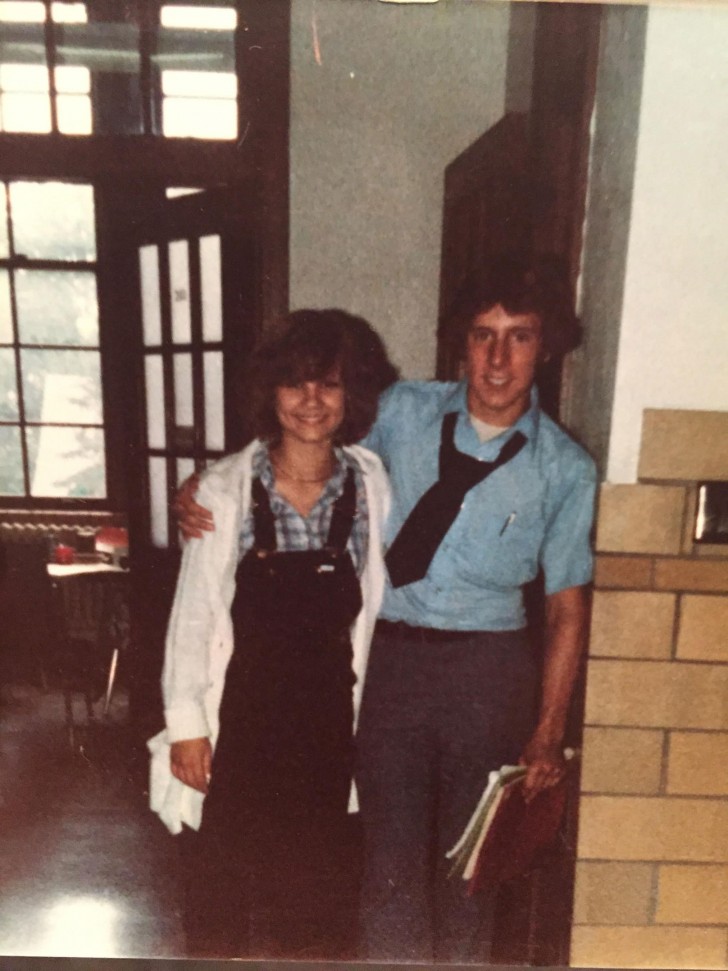 Kimberley Dean and Ron Palmer met as students at Saint Agnes School in Minnesota nearly 37 years ago, they liked each other, dated, but at the end of the school year, they broke up. Each then pursued their own path: Ron was married for seven years, while Kimberley had two children from her first marriage: Kayla and Konner.
But despite their failed marriages, they never lost sight of each other: "Every now and then I would get a letter or a phone call. When I was dating other girls and I had problems, I would call her and she would help me in those moments. It was a great friendship, and it's been going back and forth like this for a long time," said Ron.
By the time they had turned 30, Ron and Kimberley had made a "promise": if they weren't married again when they both turned 50, they would marry each other. Which really happened in 2016, when they met again 37 years after the first time. Ron reminded the woman of that old promise and, laughing a little bit about it, made a marriage proposal to Kimberley: "I told her, you know, we're risking a really incredible friendship, because if it doesn't work out this time, I don't know if we could remain friends."
On December 31, 2016, Ron officially asked for Kimberley's hand, and the two were happily married on June 1 the following year: "It started as a random joke and never in a million years did we both think we'd end up in the same place at the right time. Because I mean, we had different relationships and now here we are!"
Now that they are married, Ron and Kimberley are keen to point out that they are finally happier now and that they waited too many years to fulfill their dream of love. It took time and a promise made for fun, and yet ... destiny wanted Ron's fate to be tied forever with that of his first school crush.
Long live the newlyweds!