At 99, she has survived an attempted murder, cancer and a plane crash: now she has also beaten Covid
There are people who bring with them stories destined to leave an indelible mark on other human beings. Whether it is for their abilities, for what they have done or for the events they have experienced, for sure they are individuals to whom fate has tested a lot, making them examples of tenacity and perseverance.
Joy Andrew is absolutely one of them. There is no other way to describe the English woman who, at the age of 99, has managed to survive the many challenges that life has put before her. The most recent challenge was that of the Coronavirus.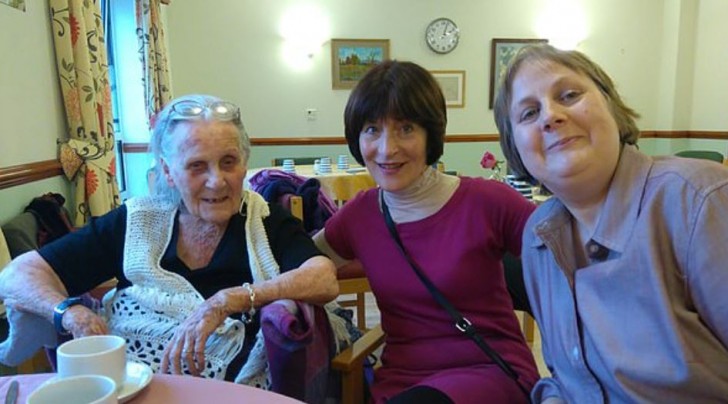 Survival and resilience. These two words would be enough to sum up Joy's life. This special woman's life has lived for almost a century under these two "good stars". Of Jewish descent, Joy has always been an adventurous person. In the years of the Second World War, she was part of the air force and enlisted to make her contribution to the fight against Nazism.
Not everyone, at the time, chose such a "career" and faced such great dangers. Joy was stranger to danger, so much so that she even survived an attempted murder carried out by a Nazi man in Germany immediately after the war. This would be more than enough to describe her as a heroic woman, a true example for many people. Her life, however, was destined to be even more eventful.
Serving as a stewardess for the British Overseas Airways Corporation, she was emerged almost unscathed from an emergency landing during a flight over the desert, and was rescued by the Bedouins. Breast cancer was later added to the list of challenges that this very strong woman has faced and managed to overcome.
As previously mentioned, her most recent challenge was precisely that of having contracted Covid-19. Not a small problem, if we consider how many people have sadly paid the maximum price for it, and how dangerous the infamous virus can be in old age. Joy, however, made it through, despite all the most dire predictions for her. At first, in fact, her condition seemed particularly serious, but in the end the Coronavirus was just another enemy for her to beat.
An indestructible woman to say the least, capable of inspiring the whole world and convincing us that, with fortitude, positivity and - why not - a bit of luck, we human beings can really be stronger than we might at first seem. Congratulations to Joy, "immortal" heroine and champion of resilience!