14 animals who look like furry humans
Look how it holds the kitten in its paws!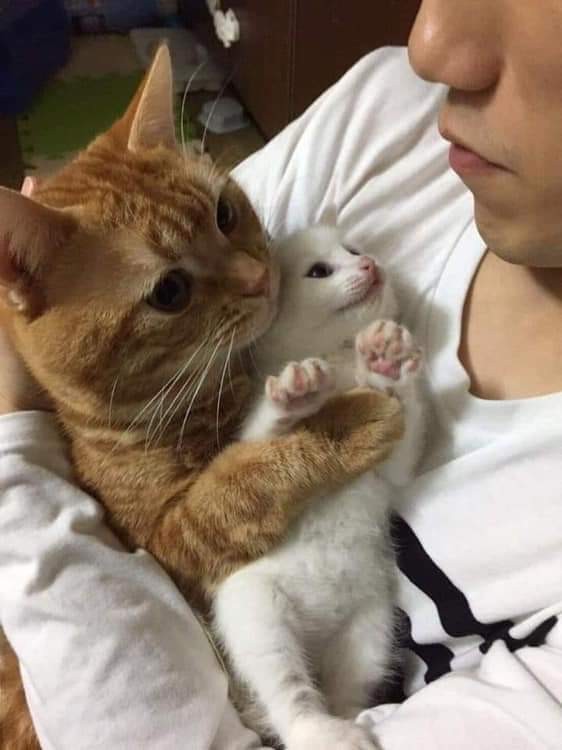 Look at him, he's sleeping just like a baby!
This cat really cares so much about his fellow cat... at the vet!
A pat on the back like a true feline friend!
Kittens looking out of the window like two nosy housewives!
Dinner is ready!
A salesman who can truly be seen as a model of ... efficiency!
The look of someone who has understood everything in life ...
Lying on the sofa like your owner? Done!
My two dogs also love to doze on the armchairs watching a good movie ... just like me!
Collar and tie interview!
This wonderful dog helps children testify in court, relaxing them and putting them at ease
We are a happy family!
There there, everything will be fine!