A mother films her 2 twins who "chat" amiably as if they were old friends
Twins, as you know, have a special relationship: they have shared everything from the first moment, when they were in their mother's womb, and once they come into the world they continue to relate to each other in a unique way. You may have heard of cryptophasia, a kind of language that twins use to communicate internally with each other, and which is incomprehensible to strangers. In short, a real language in code! The video of these twins clearly shows how this type of communication develops from the first months of life. Don't you think they're adorable?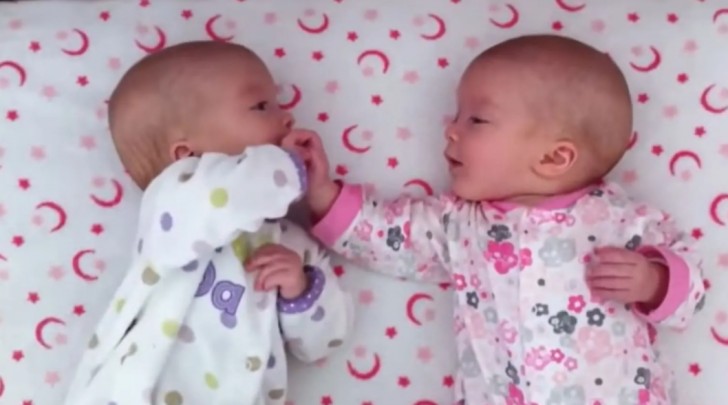 Although neither of the two little girls has a simultaneous translation device at their disposal, we fully understand that a very important conversation is taking place between them. Obviously they still do not converse as they are only 3 months old, but the expressions on their little faces and hand gestures seem to be able to replace every type of verbal communication. Mom managed to record the wonderful "conversation" and post it online, where thousands of users were dissolved by the tender scene.
Indeed, it's impossible not to soften when faced with the magical connection between these two twins!