This man has discovered that his "sister" is really his mother and that his "parents" are his grandparents
We all, to a greater or lesser extent, feel secure and aware of our identity when we think about our origins and our family. It's true that for some, memories aren't always positive, but just knowing where we come from allows us to know who we are.
Family relationships, however, can be the most beautiful thing in the world but also a source of amazement or pain, especially when - as in the case of the man we are about to tell you about - incredible discoveries are made that make you question everything, including your identity. In fact, imagine if one day you discovered that your sister is not really your sister, and that your parents are not your father and mother,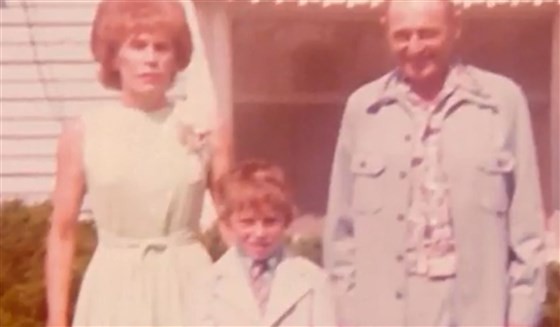 No, we are not crazy, nor are we telling you the plot of a soap opera, this episode really happened, to Steve Lickteig, American director and producer. When he was already fully grown, he learned of a shocking truth about his family, one of those classic secrets that parents and relatives had decide to keep hidden.
When he was little, Steve was convinced that he was adopted and that Mary Jane and Don Lickteig were the mother and father who cared for him. In the family he was not the only child: with him there were 8 other siblings, with whom he has always had an excellent relationship. Among them was Joanie, the eldest, who turned out to have a different relationship with him.
The discovery is one that could truly change anyone's life and perspective. When he was 18, Steve's two close friends revealed to him that Joanie was actually his biological mother, who became pregnant during her teenage years, an absolutely intolerable fact for his family, who decided to cover everything up and never talk about it again, making Steve believe the girl was his sister.
Don and Mary Jane, for their part, were his grandparents, Joanie's parents, who for years - along with the rest of the family - carried on the deception in the eyes of little Steve. It goes without saying that the boy, having discovered the truth, suffered from a real identity crisis, which he even caused him to run away from home at the time, rebelling furiously against family lies.
It took years before he was able to share and accept it completely. Even today, for him, it is difficult and painful to return to the subject, even if he wants to make his story known to everyone, as it was kept secret for decades. His relationship with his sister-mother is still in the process of being rebuilt, and certainly it is not easy to act as if nothing had happened. There are secrets in every family, we know, but sometimes, as in this case, it reaches truly incredible levels.