A woman who survived her ex's violence marries her rescuer and gives us all a lesson about life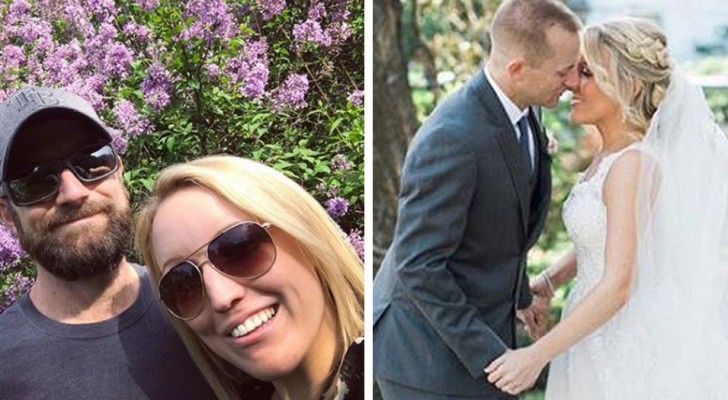 Advertisement
There are healthy romantic relationships and unfortunately there are also those which can be considered "toxic", when there is an imbalance of need created between the two people that make up the couple; this imbalance can sometimes lead to decidedly disrespectful attitudes, and to situations of violence and even domestic abuse. Melissa Dohme was the victim of a very serious situation like this, however she survived a very violent episode and managed to regain her happiness.
via Daily Mail
Advertisement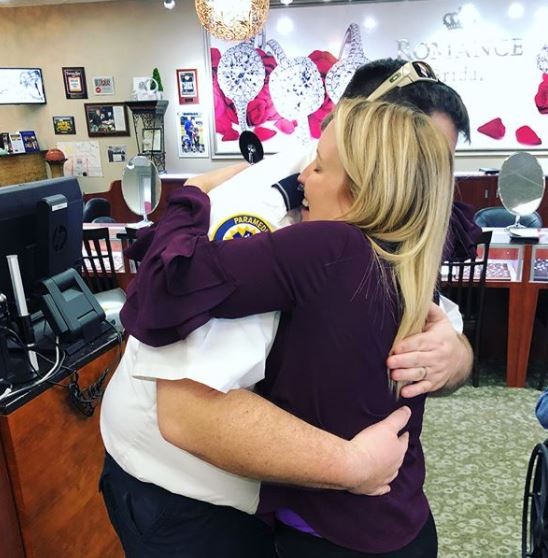 Melissa had a very sad experience after she finally broke up with her ex-boyfriend, Robert Burton. The man, who could not bear being without her anymore, asked for a meeting to clear things up with her and Melissa, thinking it was a clarifying meeting and without consequences, agreed to meet.
But what Melissa couldn't know is that Robert had a knife in his pocket, and shortly after hugging her, he attacked her, stabbing her 32 times and leaving her on the road, bleeding to death ...
Advertisement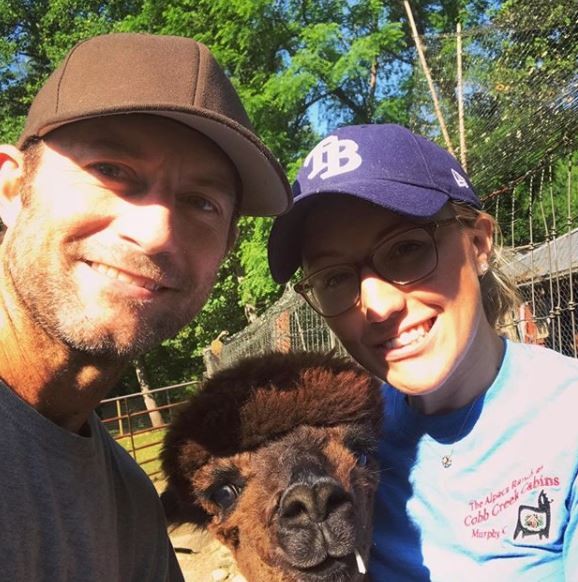 The doctors who helped her worked in the operating room for 5 hours to stop the bleeding, and after a week of intensive care, Melissa woke up in hospital with a broken jaw, severed nerves and damaged facial bones; the woman, with great tenacity, took many months to learn to speak, walk, eat and open and close her eyes again.
But after a long period of suffering, Melissa decided not only to regain her lost happiness, but also to forgive her ex for the pain he inflicted on her. After a series of court hearings, Robert Burton was sentenced to life in prison, without possibility of parole.
Melissa's newfound happiness was about to finally begin when Cameron Hill, one of the paramedics who had saved the woman's life, came on the scene; Cameron knew that sooner or later he would see her again. After a trip to Europe with her friends, Melissa decided to recontact all the people who had helped her to recover, including paramedic Cameron, with whom she then exchanged mobile numbers.
They met later for a dinner, then for the delivery of a thank you card. They talked for 5 hours straight, and both realized over time that they liked each other. After two intense years of engagement, Melissa and Cameron got married: "It was probably the best time of my life, the happiest moment of my whole life," said the woman.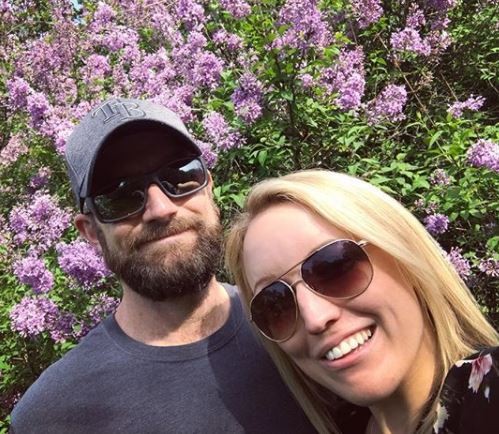 Now, Melissa is finally living the fairytale she has long deserved with Cameron, the paramedic who saved her life, far away from the pain and suffering that almost took away her life. Now, the woman who survived such violence devotes her time to the defense of victims of domestic abuse; Break the Silence Against Domestic Violence is just one example of the initiatives she is supporting with tenacity and courage.
Here's to you Melissa, we are all with you!
Advertisement