12 animals who were caught red-handed and immediately looked "guilty"
Our 4-legged friends are truly incorrigible and full of surprises. You never get bored with them, especially when they are caught red-handed committing "misdeeds" by their masters and give us pleading looks because they feel guilty. In these funny situations they are truly irresistible. Even the owners of these pesky four-legged angels know this, and have immortalized them "red handed" in these hilarious pictures!
I have clearly interrupted a secret conflab between cats and dogs!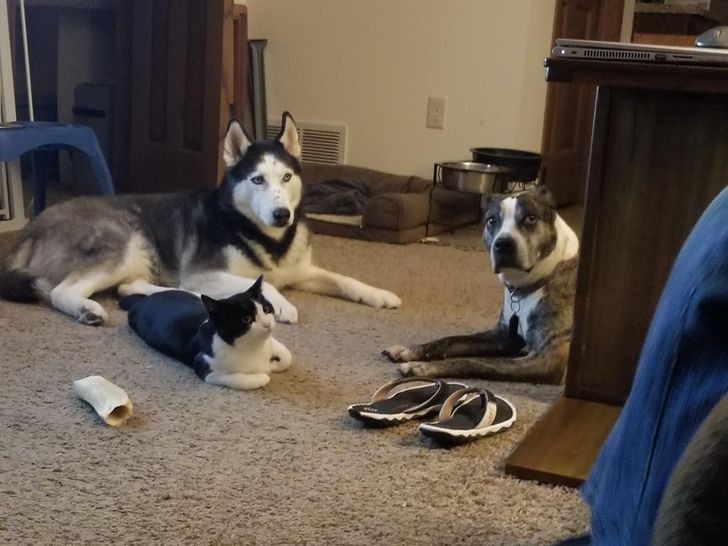 Captured in a rare moment of reflection!
Here's who stole the cheese!
Caught sleeping snuggled up to his beloved master in this position!
Caught at the exact moment this cat is making a death defying leap!
He's about to sneeze!
That's who's been rummaging in my purse!
Did I interrupt something?
"Sorry, Mom!"
Caught red-handed!
What the heck were you doing?
Cat fight!
What a boring world it would be without our pesky four-legged friends!