16 times animals surprised us with demonstrations of love and affection
You need helping reaching the water bowl, my friend? No problem, hop up!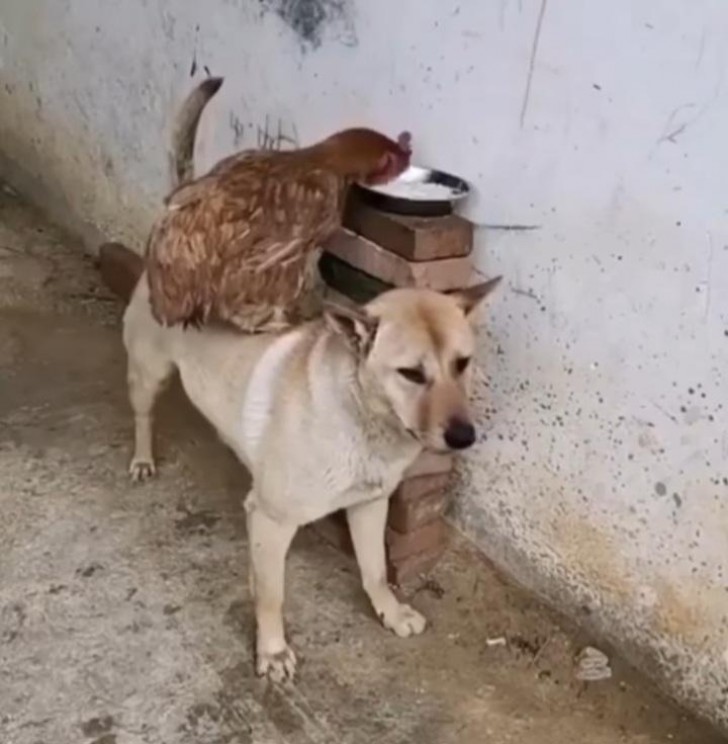 Wherever you can eat alone, you can also eat together!
Who wouldn't want a helper like this to push them around?
This gorilla never stops showing his caretaker how much he loves him!
My cat kept hold of my dog's paws while he was dying of cancer. She didn't let go until his final breaths of life
Differences mean nothing when you're friends and just really love each other's company
Rudy is blind, but that doesn't stop her from following the UPS man until he gives her a treat... absolutely adorable!
He's always there to relax with me after a hard workout: he really is a companion for life!
An orangutan extends his hand out to a man who's been cleaning up the area where he and other orangutans live
Give me a kiss, my friend!
A giraffe hugs his caretaker... it's a picture that says it all!
This poor little parakeet was mistreated and had her feathers ripped out... this make parakeet doesn't care about her outward appearance, though, and loves her for who she is!
Ever since I found out I was pregnant, he doesn't leave my side for a moment!
I found an abandoned kitty and brought her home with me: my cat snuggled with her the rest of the day!
If you're too small to swim, don't worry about it! The "giant" has got your back!
I can't stop it from happening: every time I try to soak up some sun on the hammock, she's gotta get up there with me!