12 times our furry friends have expressed their love and affections towards us humans
The animal kingdom is definitely full of unique living creatures. Animals are so unique that, sometimes, they can catch us off guard and express real human-like feelings towards us. Are we absolutely sure that only we humans have the capacity to love and express profound emotions? The photo gallery we are about to show you might just change your minds and give you an even deeper appreciation for our furry friends!
Although it looks like she might be about to rip me to shreds, it's really just her way of telling me she loves and supports me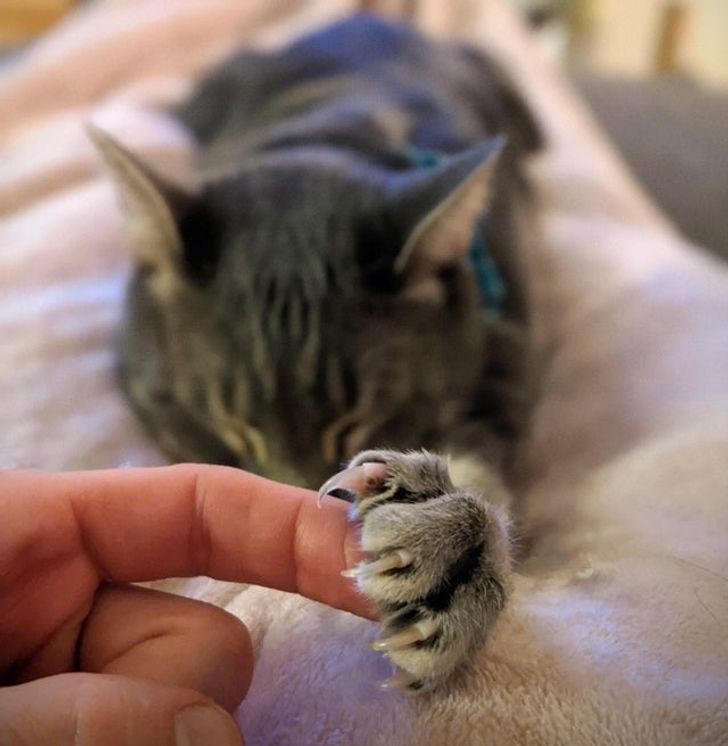 The warmth that a hug from our cat friends can give us is unmeasurable...
An orangu-tan extends his hand to a man that was keeping snakes out of his natural habitat... if that's not solidarity, what is?
A sweet giraffe gives one of his caretakers a hug...
Animals don't just offer love and affection to their owners, they also offer them to other animals, like this cat and... dolphin!
This husky is showing some love to a "deer" friend!
We knew that our Glennie needed a little brother... we weren't wrong!
A friendship quite unlike any other... who knew that a cat and a turtle could be friends!
The nurse let my grandmother's cat stay with her over the Christmas holiday... what a wonderful moment for all of us!
Who said rabbits were too skittish around people? This little bunny only has eyes for his owner!
Only this little kitty knows how to exactly cheer this woman up!
This is the face that two people make when they know that they are going to be best friends for life...
Now are you convinced? Life is just better with animals by our sides!