This boy learned 12 languages by selling souvenirs to tourists: now he is studying for a better future
Life often teaches us that we must never lose hope, because even the situations that seem the most difficult and problematic can be transformed, at any moment, for a more favorable destiny and in the most unexpected ways. Certainly the 14-year-old Cambodian boy we are going to talk to you about, a young man of very humble origins, who was forced to work to survive and help his family from a young age, knows it perfectly.
Like many of his peers, Thaksin also tries to earn some money by selling souvenirs in the very important archaeological area of Angkor, which includes wonderful temples. There is no shortage of tourists there, but Thaksin has something that sets him apart from all the other kids like him: he can speak 12 different languages!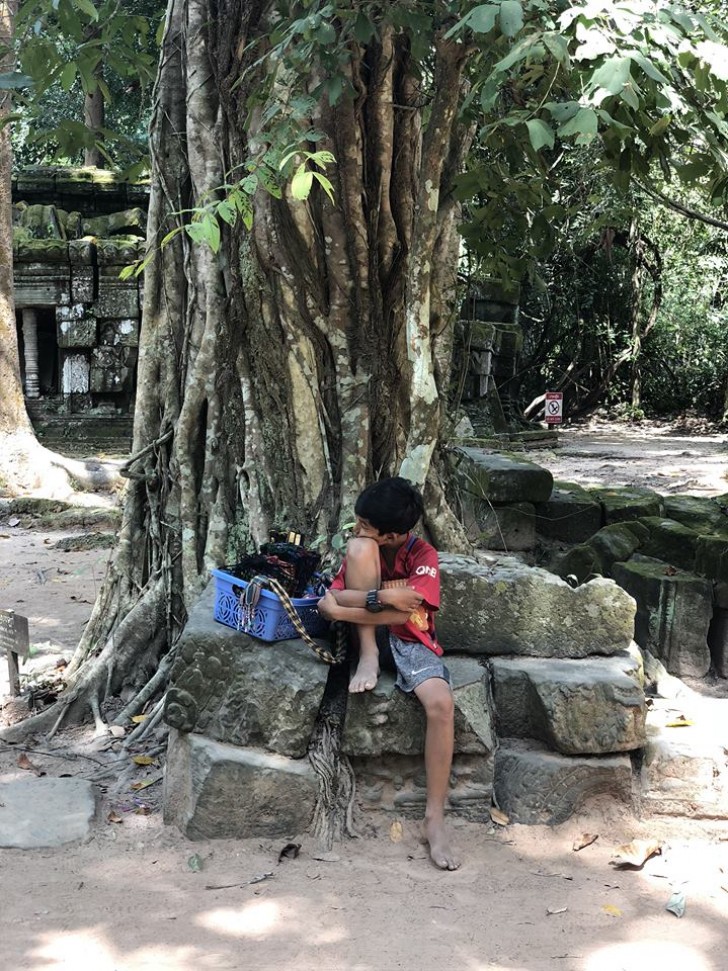 This little guy is a real "phenomenon" for all people who are lucky enough to meet him by visiting the Cambodian archaeological site. Hearing him speak, one wonders how it is possible that, without the financial resources to study, this boy could be a true "polyglot". The answer is simple but not obvious: contact with tourists from all over the world combined with his incredible capacity for learning.
That's right: being close every day to so many people of different nationalities, Thaksin, to sell his souvenirs, decided to "adapt" to the maximum, and began to learn the languages he heard people speak. Chinese, Filipino, Malay, Thai, English, Japanese, Korean, even French, German and Spanish. In a video that portrays him working hard to make a sale while interacting with a tourist, this teenager is literally able to change in a moment from one language to another.
His "vocabulary" obviously includes the words necessary to sell, but also other expressions to entertain the people he meets. And it is nothing short of incredible how quickly he can change language. The video, shared on the web, was a real piece of good fortune for Thaksin. In a short time, in fact, he became famous not only at the local level, but almost everywhere.
So much so that several organizations, including the Cambodian Red Cross, have come forward to give Thaksin the support he deserves and finally enable him to stop working and study, just like all the kids of his age should be able to do. The same generosity was extended to his younger brother, who works with him. It's really nice to think that his life has changed in a flash from night to day, and that now this talented teenager has been able to make progress in his desire for a better future.
In fact, now he studies foreign languages and, given his skills, we firmly believe that he will have an amazing future. He does not lack congeniality, skill and intelligence and his story tells us once again that, from the most humble situations, the most beautiful stories can be born.
From the link below you can see the video showing Thaksin speaking the languages he knows:
https://www.youtube.com/watch?time_continue=221&v=C1PGCRROboI&feature=emb_logo