Father builds a walker out of PVC pipes and cans for his little daughter - he didn't have the money to buy a new one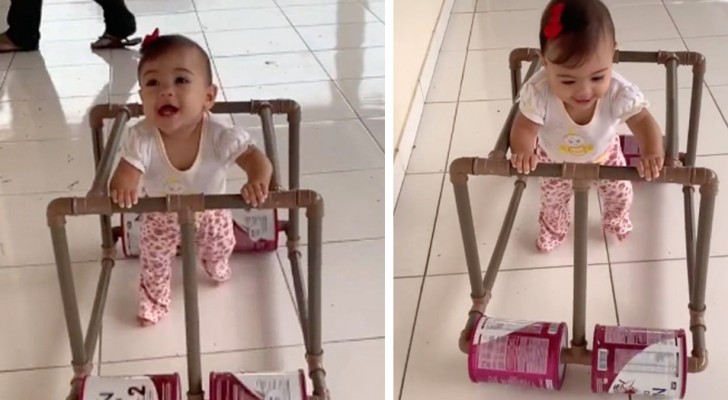 Advertisement
Parents do their utmost to offer their children the best, even when their economic situation does not allow them to buy the most fashionable or most popular products at the moment. Most times, a mother or father will always try to find a way to make things work - using a little creativity and lots of love. A father made headlines on social media after he released a video of his little daughter learning to walk using a homemade walker. His creativity and ingenuity have greatly impressed the users of the internet, who justifiably praised him in their posted comments.
Advertisement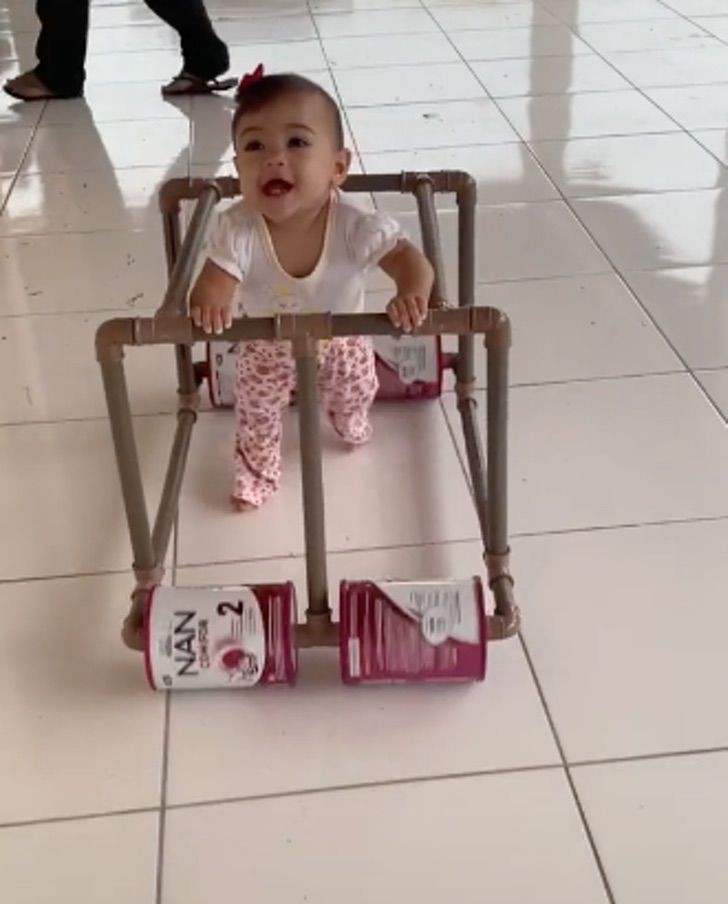 On the internet, we are used to seeing many videos of people who delight in creating handmade inventions, as well as tutorials on how to make decorative and other useful objects. User Mayrla Faria, a young mother, uploaded a video on TikTok in which her little girl takes her first steps with the support of a walker specifically built for her by her father. To make this very useful object - which are very expensive if bought new at a shop - the child's father used recycled materials and a lot of creativity. The basic materials used to carry out this project consisted of....pvc pipes and large tin cans.
In the video you can clearly see how this homemade walker works perfectly. And the cherry on the top is that Little Ana will be able to learn to walk without her parents having to spend a fortune.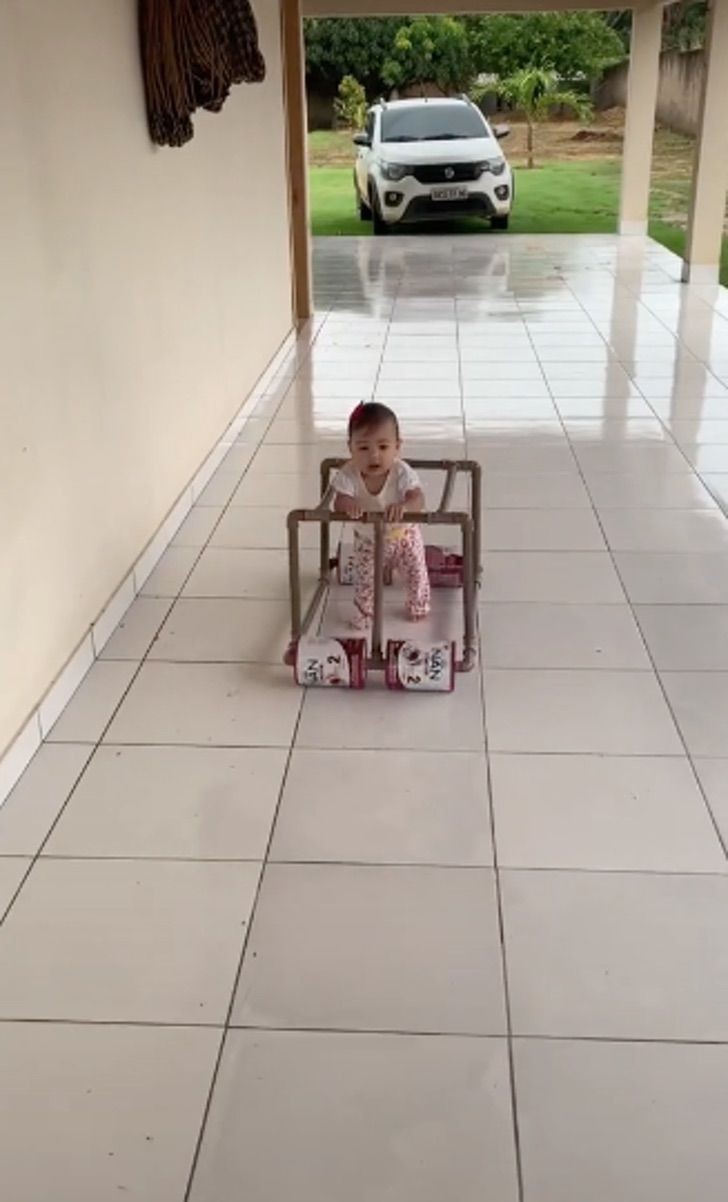 Baby products are by no means cheap, especially if you consider that they are used for only a very limited period of time. A walker, for example, can cost more than € 100 euros. Why spend so much money if you are able to get the same results for a lot less? There was no shortage of positive comments about the video, of course. We are sure that many users will be inspired by it and will take a cue from this fantastic idea to create many other essential baby-care products. After all, you only need a little imagination and lots and lots of love!