9-year-old boy is bullied because of his passion for sewing: his father gives him a sewing machine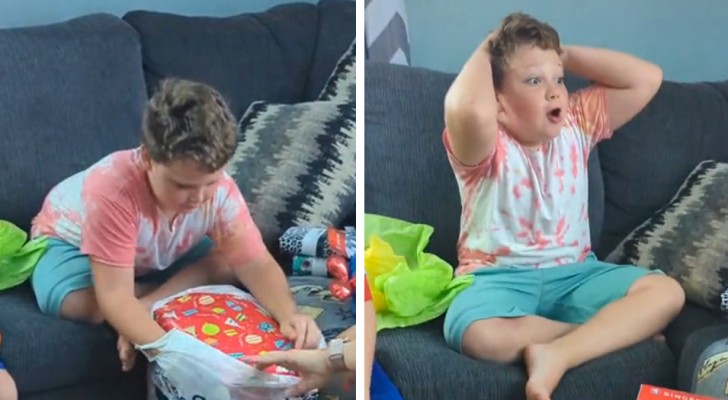 Advertisement
Children need the support of their family as they grow up: a father and mother to encourage them and support their abilities and dreams - this is the only way they will grow up with self-confidence and with a good chance of having future success. Unfortunately, not all parents are like those of Sam, a 9-year-old boy with a great passion for sewing, and who was bullied by other children because of this uncommon interest. His dad, Aaron, decided to surprise Sam with a birthday present that will encourage him to continue to pursue his passion: a sewing machine. Little Sam's reaction was priceless.
Advertisement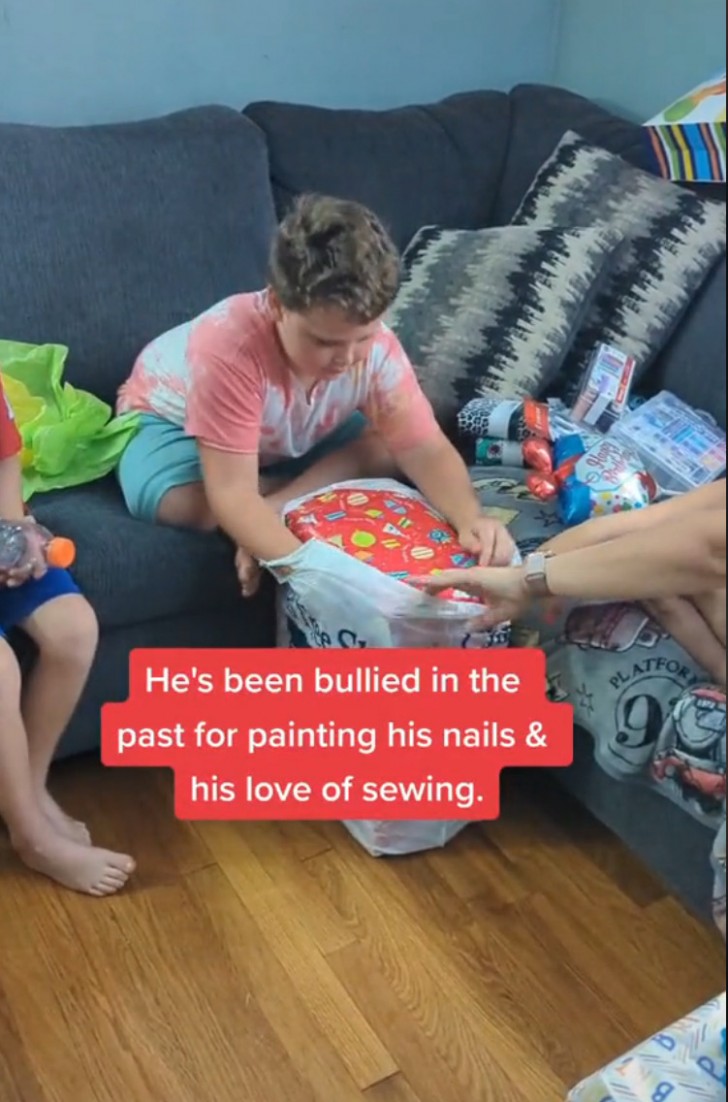 There is nothing more beautiful than seeing parents supporting their children, supporting them in their passions and letting them know that, whatever happens, the important thing is that they have fun. Little Sam, however, had suffered because of his passion for sewing and embroidery - an activity to which he has always dedicated himself passionately, despite his age. The 9-year-old boy was teased and bullied by his schoolmates who could not understand how Sam had developed this typically feminine pastime. But who said that a male child can't dabble in making clothes?
Luckily, Sam was not put off by the teasing and continued to attend sewing classes to improve his skills. Dad Aaron decided to surprise him for his birthday by giving him a new sewing machine.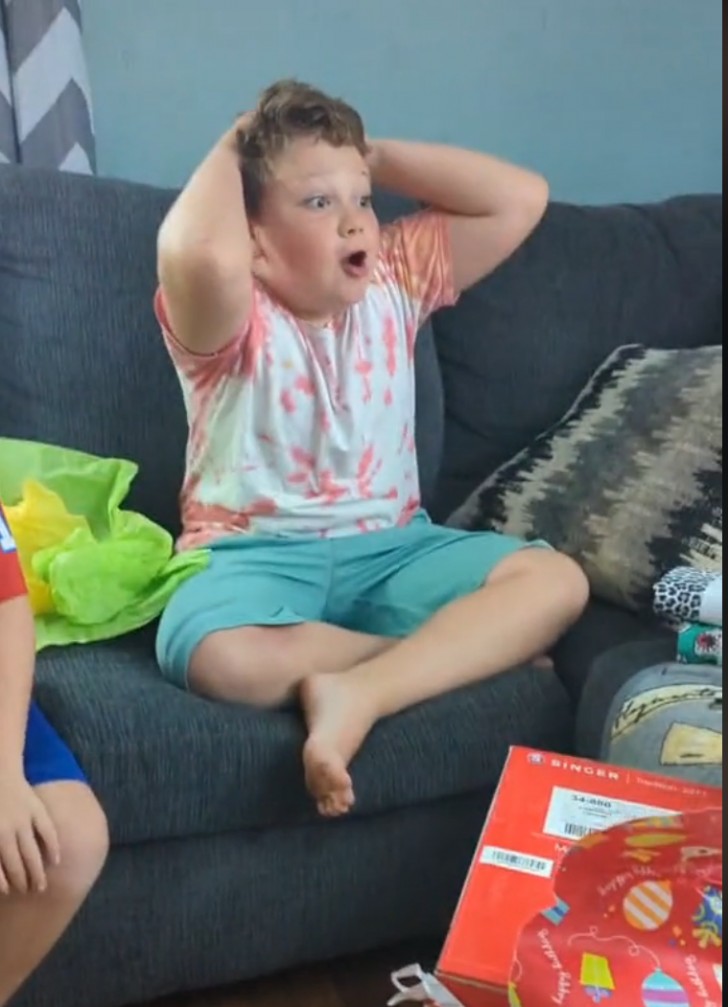 As Sam unwraps his perfectly wrapped gift, unaware of what is in the box, his father films the event in an attempt to capture his son's reaction. When Sam finally understands what's in front of him, he can't believe his eyes: "It's a sewing machine! Wait a minute, what brand? It's a Singer! Thank you!" Sam shouts with joy. The reaction to the gift was filmed and posted to TikTok and won the hearts of thousands of users. We are happy that Sam has not given up on his passion because of bullying: a child must be encouraged to be themselves, without undue influence. We are sure that Sam will become a great stylist!