7-year-old girl loses her shoe at the start of a race: she goes back to get it, she doesn't give up and wins the race (+ VIDEO)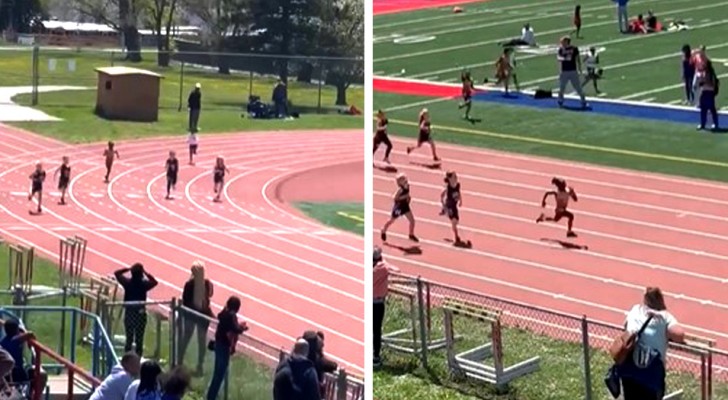 Advertisement
How true it is that children know how to give us adults lessons about maturity and tenacity that are very important. The little subject of this story is a prime example. In a race with her other companions, the young athlete suffered a small, unexpected hitch at the start of the race, but she solved it, she got back in the race, she caught up with her opponents in a very short time and even managed to win the race.
This was a test of tenacity and willpower that has excited the web and once again opened the eyes of us adults to one thing: we must always examine the actions of the little ones, because with their purity, they are able to be an example even for those who are older and have more experience. But let's tell you more about what happened to this little champion.
Advertisement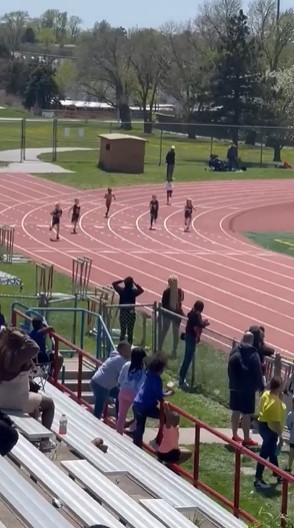 In a video posted on Instagram by her father, we see a young athlete doing something mind-blowing and moving. In a 200-meter race, the little 7-year-old, named Lay Lay, had to face a setback that put a wrinkle in her plan to win the race. Just as the race started, the little girl lost a shoe. Like a little Cinderella, she went back, retrieved it, put it on and started running again. It was too bad then, that her competitors were well ahead of her by the time she recovered her shoe.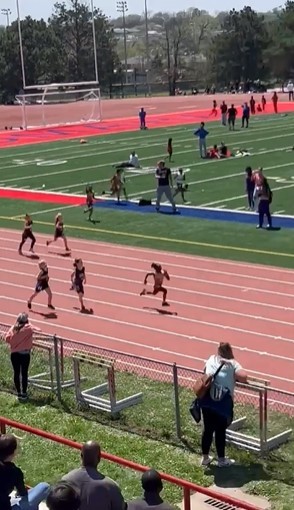 Do you think she gave up? If yes, you are very wrong. In fact, Lay Lay did everything possible to get back in the race with absolute determination. In the images on the video, you can distinctly hear the words of encouragement from her family and their joy in what their little girl managed to achieve.
In fact, despite the hiccup and the delay in starting with her opponents, she managed to recover and - you may not believe it - to actually win the race. That's right: from last place, she managed to cross the finish line first. A result that made her, her family and the many users who saw the video, extremely happy.
Advertisement
Many people congratulated Lay and stated that it could not be anything other than a champion's blood that flowed in her veins. It is not possible to leave out even a reference to her father, Terence Crawford. Terence is a boxing champion, a man who has won several championships and probably passed on his propensity for success to his daughter as well.
Whether this is the case or not, Lay Lay has proven to be a champion - and above all, a person who is determined, courageous and worthy of admiration. Well done!