People mocked their 2-year-old son because he plays with a kitchen: the father says "if he wanted a doll I would buy it for him"
What is the best birthday present for a child? Whatever will make him happy. And the best reward for a parent? Their smile of joy. It would certainly be so in an ideal world, one in which people have respect for others, even when their lives are retold and shared on social networks. Unfortunately, making public something private can turn you into a target for those with an internet connection but without a brain.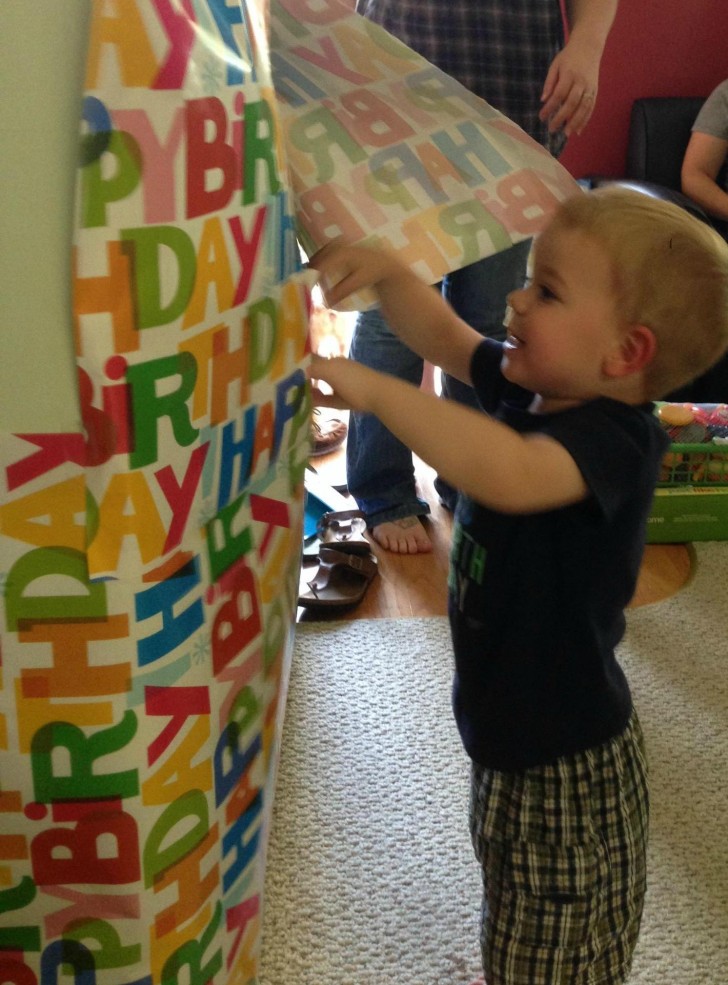 Little Owen was about to turn 2, so his father Andrew Hook thought of celebrating with him in a special way. Together with his mother he realized that the boy had always had a great passion for cooking. He loves to watch when someone prepares food, and always wants to be involved in preparing meals.
In buying a toy kitchen Andrew knew he was going to give his son a great present. However, he didn't want to buy one off the shelf but to make it tailor-made for his son. He got a small piece of furniture for the ridiculously low price of $20, and appropriately modified it. He used a metal dog bowl to create the sink.
The induction hob was made with a dark glass plate and a back-lighting system. The final effect was truly extraordinary. When Owen unwrapped his gift, he went crazy with joy. For days he had not left his new kitchen. Andrew wanted to share it all over the internet, but in hindsight it was a bad idea. Some readers have not spared their unpleasant comments about the child.
They joked that because of his "feminine" passion he would certainly be bullied at school. Someone else even took the liberty of calling him "gay". The man promptly eliminated all the offensive posts, but he could not help but publish his reply.
"To all those who joked about my son's sexuality, I simply reply to go to hell! The only thing that matters to me is his happiness. Children play with anything, without thinking about the meaning behind it. If he had wanted a doll I would have bought it without hesitation. I would have done it simply because he asked me to. "