A 12-year-old boy sees a child locked in the car in the sun: he breaks the glass and saves him
They call it "dissociative amnesia" or also "parent blackout" when moms or dads forget their kids in the car. Unfortunately, this phenomenon is repeated almost every year, with dramatic results.
All industrialized countries have to deal with these sad occurences. Fortunately, today's episode did not enter into this sad statistic, and it is precisely for this reason that it is worth telling.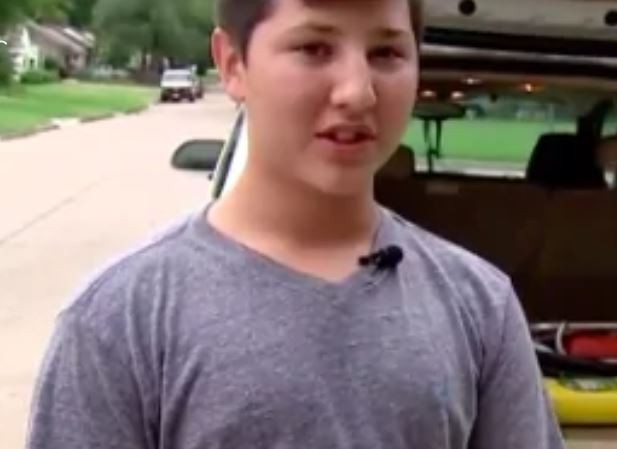 12-year-old Ben Theriot from Tulsa, Oklahoma was traveling with his mother Nikki to a shopping mall in the city. Suddenly his attention was drawn to shouts from a vehicle parked in the parking lot. Someone had forgotten their child and left them inside a closed car under the scorching sun. The teenager immediately realized the seriousness of the situation.
Without wasting a moment he used one of the metal straps from his car to break the windshield. After opening a fairly large gap, he managed to enlarge the hole to be able to pass and crawl inside the vehicle. Once inside he gently grabbed the crying little boy and brought him safely out. A little more time and the story would have had a completely different ending.
Meanwhile Nikki had called the police. The boy was in shock, had symptoms of hyperthermia and dehydration, but nothing serious or irreversible. Thanks to Ben's promptness in taking action, that poor boy did not enter the tragic list of those who have died too young. The boy received the Badge of Courage from Safe Kids Tulsa Area, showing everyone that you can be a hero at any age, that it is "never too early" to do the right thing.