Man finds newborn abandoned and crying in a pile of trash
The birth of a child is typically a happy occasion. It brings new life into a family and hope for the future. Some births may not always bring sentiments like these with them, especially if they result from unwanted pregnancies. In fact, some people are so worried about how they are going to face parenthood that they prefer to abandon their children as opposed to keeping them. Sometimes they are so desperate, that they leave them in the worst and most dangerous situations imaginable. 
It's exactly the situation that happened in Thailand, when a newborn baby girl was found in a pile of trash. Luckily, someone found her and took her to the hospital.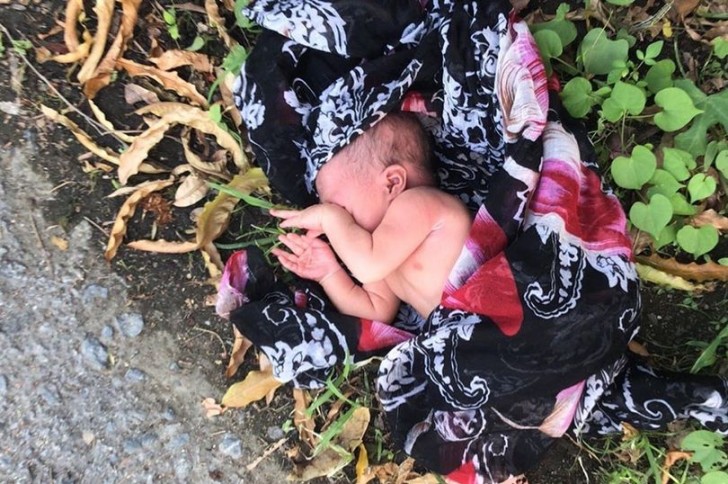 The incident took place in Chiang Mai, Thailand, where an American named Eric Ransdell found the newborn on the side of the road. Eric was returning home from a walk when he heard the cries of a baby. Confused by where they were coming from, he finally stopped in front of a pile of trash, where he found the poor little girl laying.
Eric immediately scooped her up and took her to the hospital, where she was transfered to the intensive care unit. From the minute she entered the hospital, staff began looking into her case.
They found out that the newborn had been born only 48 hours before she was abandoned. They weren't sure who the mother was, but they assumed she abandoned the child because she was too poor to take care of it. Eric constantly checks in on the little girl to see how she's doing. He's happy to know that she is responding well to her treatments, and it looks like she is going to make a full recovery. After she's cleared to leave the hospital, it's most likely that she will be placed in an orphanage or into foster care.
It hasn't been easy locating the mother. Police has looked into surveillance cameras and other means, but still to no avail. The reasons why the mother decided to abandon her child are endless. Whichever one it is, it's probably not a happy one. The good thing that came out of this story is that the little newborn is safe and sound, and we hope nothing but the best for her future!