From panhandler to model: how one photograph changed this girl's life
Sometimes luck has a way of arriving in the nick of time. As unpredictable as destiny and fate are, it doesn't mean we can't hope for a better future for ourselves. Chances are, our luck could change at any moment, and for the better. 
Rita Gaviola is a perfect example of luck radically changing her life. Rita is a teenager who lives in Lucban in the Philippines and, before she became instagram famous, lived in conditions of extreme poverty. This is her story of how she went from rags to riches.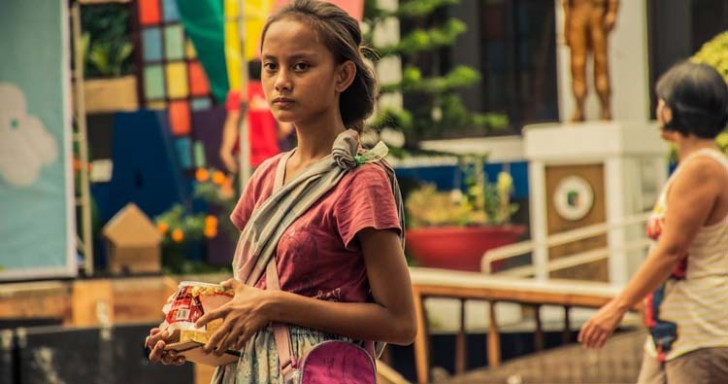 Like many other families from the Philippines, Rita and her family lived in extreme poverty. Although her father, a garbage man, had steady work, he still didn't have enough money to put food on the table. That's why Rita, and her other siblings, were forced to stand on the streets and beg people for money as they walked by. Little did Rita know that her luck was about to change, and it was thanks to the sound of a "click."
That sound we are talking about is the "click" of a photocamera. In May 2016, a famous photographer named Topher Quinto Burgos went to Lucban for a festival in search of images that best represented local Philippino cultre. One person that caught Burgos's eye was then 13-year-old Rita. She had a natural and pure beauty to her, and he wasn't going to leave before he took a couple photos of her. Later, he published pictures of her on his social media accounts, and it didn't take long for other people to notice Rita's natural beauty. And that's when Rita's luck began to change.
User's from all over the world began to comment on Burgos's pictures. Once they found out about her family's financial situation, users started asking how they could help her. Even certain celebrities noticed her and started sharing her story.
More and more people started liking her Instagram page to the point where she was becoming a real influencer. Her notoriety helped her land gigs with important modelling agencies. Although Rita enjoys her celebrity lifestyle, her real dream is to continue her education and become a teacher. She also dreams of creating a better future for the children and teenagers in her village, who are in similar impoverished situations.
We love hearing stories of people using their power and influence to benefit their community. We wish Rita nothing but the best of luck in all of her endeavors. And if luck is all she needs, she already has it!