A woman without a mask insults customers and supermarket staff when they tell her to wear one
Among the federal states most affected by the Covid-19 pandemic in the USA is California; in particular, the city of Los Angeles is paying a high price for the number of infected people, hospitalizations and deaths due to the spread of the virus. For this reason most of the state's commercial activities have required citizens to wear protective gloves and masks in order to safeguard their own health and that of others.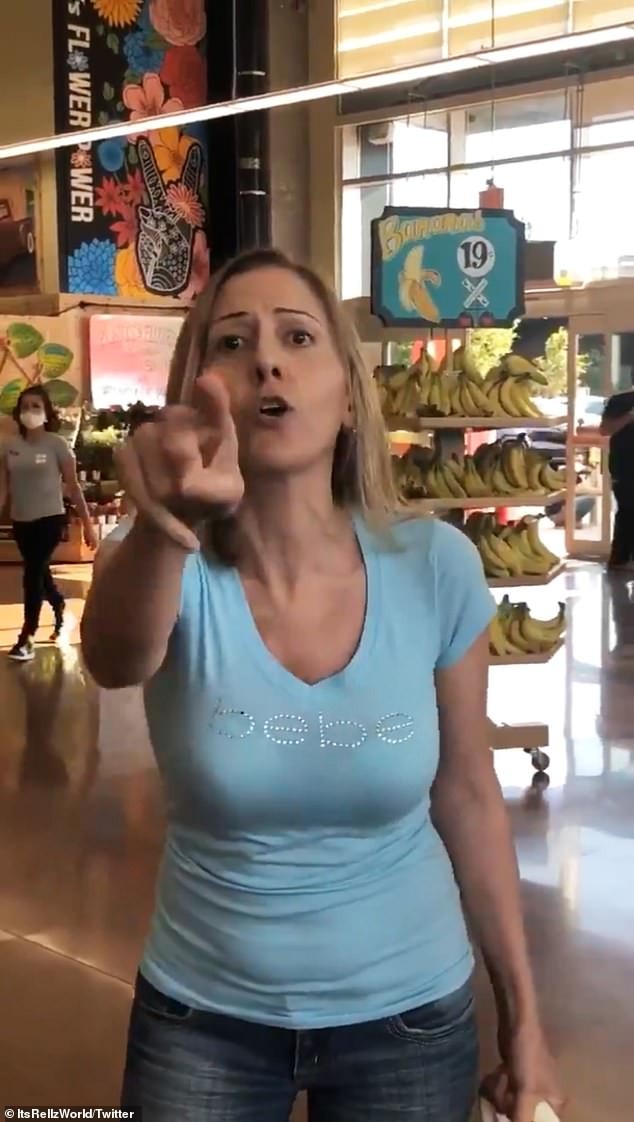 With the inauguration of a Trader Joe's, the US supermarket chain, in Los Angeles, many had diligently lined up to enter the large grocery store and shop, all with protective face masks. Suddenly an unidentified woman entered the supermarket not only skipping the line, but completely removing her protective mask once inside.
After a few minutes, some customers approached her telling her to wear the mandatory mask, but the woman began to shout unspeakable vulgarities, offending customers and employees of the Californian supermarket, and making excuses for her behavior.
The woman's outbursts, captured on the smartphone camera of actor D. Giles, who was right there shopping, were then shut down when the staff politely asked her to leave the supermarket if she would not wear the protective mask on her face. In one of his tweets, in which he recounted the incident, the actor revealed: "I was in line to pay in the middle of the shop and I noticed when she entered because she took off her mask and took out her phone to start recording videos of everyone in the store. Then I saw her grab a basket and start "shopping", but in reality she was just moving to get closer to people. "
An irascible act not in keeping with the times of extreme emergency that we are all experiencing, albeit in sometimes different ways and contexts.