They recreate the same graduation photo 18 years later: father and daughter show a timeless bond
It is known that, at times, the father-daughter relationship can generate a little conflict, - what parent happened to always get along with their children, on the other hand? However, Tori Roach, a young American girl, said she got very close to her father on the occasion of her graduation. While many young graduates took the most classic photographs to remember that moment of happiness, Tori and her father Dennis, recreated a familiar scene from 18 years earlier. The combination of the two photos has become viral in a short time and continues to move millions of viewers.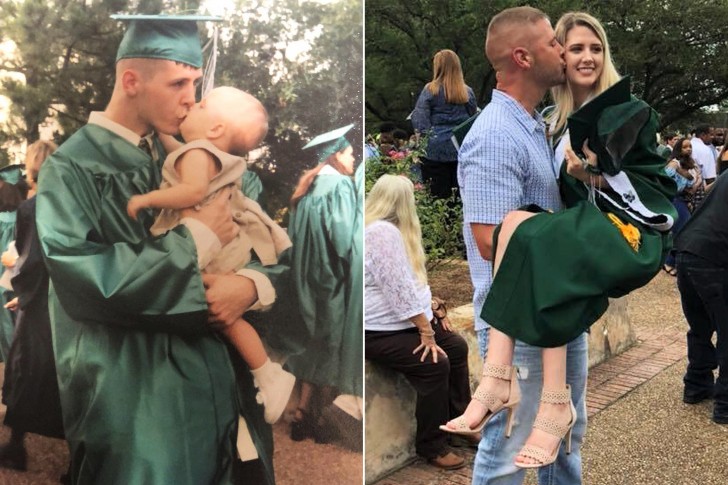 On the one side is a photo from around 2000, with a young dad who has just gained his degree, graduating from college; in his arms, he holds his other most important achievement - his daughter, a beautiful little girl. Eighteen years later, that girl, now grown up, successfully graduated and wanted to share that moment of joy with her family. To honor her father, Tori has recreated the same photo with him: today, however, the roles have reversed and she is the young graduate.
The two photos comparedside by side are quite moving!