Millionaire spends money he was supposed to use for his daughter's wedding on building houses for 200 homeless people
Everyone knows that in Indian culture, parents spend lots of money on their daughter's wedding. That's why everyone was surprised - perhaps even shocked - when Ajat Munot, an Indian millionaire, announced he would not be spending any money on his daughter's wedding. Although he had already set 11 million dollars aside years ago, he decided to use that money on something that would last a lot longer than a wedding ceremony: building houses for the homeless.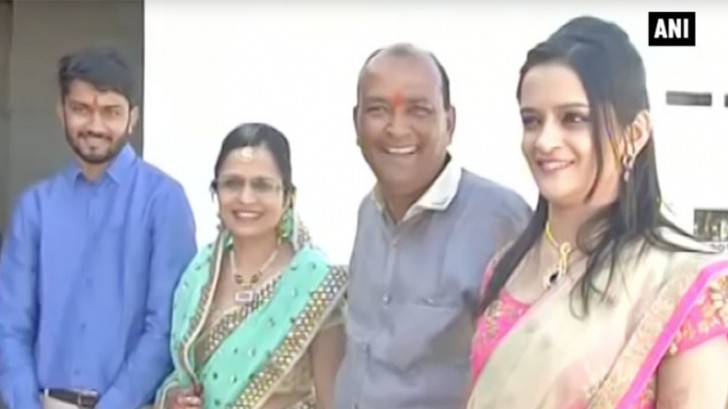 This wouldn't be the first time that Ajat has contributed such a large amount of money to helping the homeless. Homelessness is a huge problem in India, and many people have no place to go where they can feel safe. He had already built 90 houses for the homeless in years prior to his daughter's wedding and, with his daughter's approval, he was able to build 18 more.
The houses Ajat builds are very large, and have two windows and all the essential amenities a family needs: clean water, electricity, and power outlets. The houses may not be big enough to hold a large family, but, to a homeless person, it's more than they would have had.
The houses are made up of apartments and are placed beside each other. The walls on the outside are white and brown, and they each have a small staircase that leads up to the front door. The doors and house numbers are painted in yellow to add a more welcoming and friendly environment; there's even enough space outside where the kids can run and play.
The houses welcomed their new inhabitants the same day as Ajat's daughter's wedding. To some people, it may seem like Ajat was trying to take away from the importance of his daughter's wedding. His daughter, however, didn't think so. She was right there with him when he was handing out keys to the homeless people's new homes. Thanks to them, 200 homeless people now have a place to live and feel safe.