This hairstylist encourages his clients to be proud of their grays, not cover them up
The photos of some of his clients have gone viral, thanks to their amazing transformation from start to finish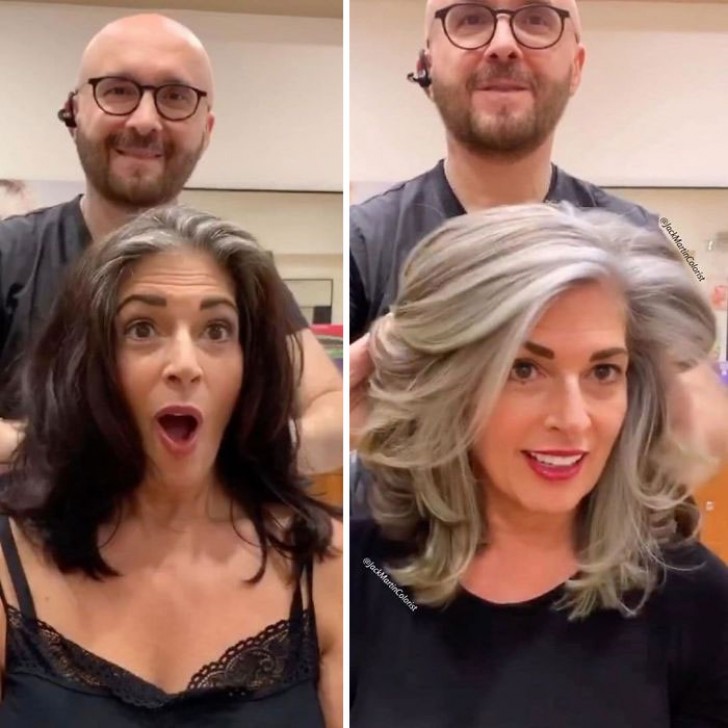 The clients who choose to color their hair gray come back to recolor their hair 2 or 3 times a year instead of every week, like some of his other clients
His clients looking to dye their hair gray is not a cake-walk, however. Sometimes his sessions can take up to 10 hours!
It's time worth spending, especially when you see how well he captures the natural gray hues of each and everyone of his clients!
Despite what we think of gray and white hair, Martin's dyes make women look years younger and gives their hair an amazing shine
Marin's specialty is matching the client's natural grey color with his dyes so that their hair looks as natural as possible
This is also why he asks his clients who want to try dying their entire head gray to come in with at least 2-3 inches of roots
Somehow his method seems to make women look younger, even with their gray hair!
By the looks on these women's faces, you can see just how much better they feel about themselves. Isn't that what every woman wants?
It's also super chic!
As you can also see, each person's "gray" is not the same!
What about you guys? Are you ready to give your grays a try?